Process Experience Vital for Cloud ERP Migration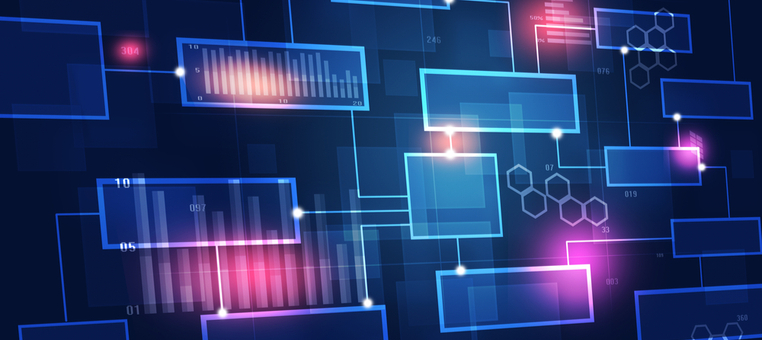 Cloud ERP on the rise
ERP platforms are indispensable in the modern business landscape. They offer a number of advantages in terms of centralizing business processes, as well as lowering operational costs – for both large enterprises and SMEs. Top drivers for implementing ERP include improving business performance (64%), positioning the company for growth (57%), and reducing working capital (57%), according to the Panorama Consulting 2018 ERP report. Today, ERP systems are critical for managing thousands of businesses of all sizes and in all industries.
Given ERP's popularity and critical nature, it is no surprise that experts predict solid spending on ERP to remain strong. From 2017–2022, the global ERP market is expected to grow to $47 billion, at a CAGR of 7%, per a recent Market Research Future report.
With the rise of SaaS, ERP systems have become more affordable, easier to implement, and simpler to maintain. Moreover, legacy, on-premise ERP has become too costly, complex, and incompatible with the transformational goals of present-day companies.
Driven by a desire to reduce costs, remove complexity, and increase flexibility and responsiveness, a growing number of businesses are looking to migrate their ERP system(s) to the cloud. In fact, general consensus among industry pundits is that cloud ERP will be the norm within 5 to 10 years.
Furthermore, ERP systems are continually evolving to keep up with cutting-edge developments, such as AI and IoT. With cloud ERP, you don't have to worry about getting left behind in today's fast-paced digital era.
By all accounts, cloud ERP is mature, proven, and rapidly approaching critical mass. As a consequence, spending on cloud ERP is expected to be strong for the foreseeable future.
Here's a snapshot of expert predictions for cloud ERP:
When ERP implementation expectations fall short
Surveys suggest that around half of all ERP projects fail, costs are significantly exceeded, schedules are not met, and improvements do not live up to expectations. Because ERP implementations take up so much of a company's resources and are intended to support such a wide range of processes, failures can be devastating.
Here is just a small sample of ERP implementations going awry:
In addition to the many challenges of implementing ERP on-premise, common causes for cloud ERP misfires include lack of management support, not engaging business users, allowing too many exceptions, lack of adequate change management expertise, leaving compliance as an afterthought, not adopting best practices, and cultural weddedness to legacy processes.
Process experience vital for successful cloud ERP migration
Proper software implementation can spell the difference between the success and failure of a cloud ERP system. This is why it is crucial to engage an experienced service provider who not only knows how to roll out your cloud ERP platform, but also is prepared for any challenges that you might encounter along the way.
Experience – technical, business-process, industry – is vital. Why? With experience comes a proven implementation methodology, numerous time- and money-saving accelerators and templates, and, most importantly, a battle-proven formula for success borne of 'been-there-done-that' process confidence.
If you do something differently every time, you might get more creative, but you probably won't get any better. The only way to get better, faster, and consistently successful with cloud ERP implementation is to develop an experience-based methodology and follow proven, repeatable deployment processes.
Athletes practice, measure their performance, adjust course, and practice some more. This applies even more so to team sports. Football teams develop plays that are repeatable. They practice those plays ad nauseam and, hopefully, execute them on game day. Every player must perform expertly and in perfect unison with all teammates. If just one person doesn't follow the play, chaos ensues and a loss typically follows.
On the flip side, if every player knows what is expected in terms of structure, approach, and execution, they will stick to the game plan, perform positively and consistently and, as a result, take great pride and satisfaction in following this proven recipe for success.
The same applies for deploying cloud ERP. At AST, we understand that strict adherence to a proven methodology and finely tuned processes for every phase of deployment is vital to cloud ERP success.
For more than two decades, we've leveraged our deep Oracle expertise, comprehensive systems integration and business process experience, and unparalleled cloud know-how to wrest strategy and value from complexity, and deliver for our clients the true transformational power of cloud ERP done right.
Oracle ERP Cloud is a complete, innovative, proven, and modern suite to manage accounting, financial planning, procurement, projects, and more. Its functional breadth and depth support organizations of all sizes and across all industries. A highly-scalable architecture makes it perfect for large, complex, global, and transaction-intensive industries, and embedded analytics with role-based dashboards enable data-driven decision making at all levels. Native contextual social collaboration and mobile accessibility add to Oracle ERP Cloud's transformational power.
In addition, Oracle ERP Cloud is designed for incremental cloud adoption, which lets customers move to the cloud at their own paces, in phases that fit their business models and operational needs.
According to Oracle CEO Mark Hurd, at least 200 Oracle on-premise ERP customers migrate to Oracle ERP Cloud each quarter. Clearly, Oracle's ERP Cloud strategy is resonating with its existing customers and prospects. With demand growing among new and existing customers, and support from dedicated partners such as AST, Oracle's gains in the cloud ERP market are certain to accelerate in the years ahead.
AST has made significant investments in becoming an Oracle cloud leader. We are an Oracle Cloud Premier Platinum Partner, and more than 90% of our workforce is cloud certified. With more than 300 successfully completed Oracle cloud projects under our belt, AST is proud to be a trusted partner helping our customers navigate the transition to the cloud. Our expertise extends across the entire portfolio of Oracle solutions — past and present. Our proven capabilities encompass public, private, and hybrid cloud-based platforms.
Contact AST today for a cloud readiness assessment or to learn how our Oracle ERP Cloud experts can help your organization embark on or accelerate its ERP Cloud migration.