Surviving the Silver Tsunami in Government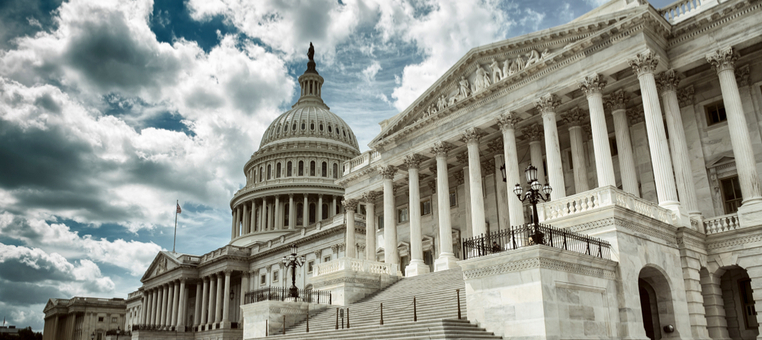 Is the 'Silver Tsunami' real, and how will it impact government agencies?
Quick answers to these questions are 'yes,' and 'hugely'. Terse and alarming answers, to be sure. Lest there are those who feel dire warnings surrounding massive pending retirements are Chicken-Little prattle, here's a bit of recent research to flesh things out and set them straight.
Coined by the Pew Research Center more than a decade ago, 'Silver Tsunami' is a term to describe the anticipated retirement of a voluminous wave of Baby Boomers (born between 1946 and 1964).
Approximately 10,000 people nationwide turn 65 every single day. In fact, by the year 2020, for the first time in U.S. history, the number of Baby Boomers will surpass the number of children five years of age or younger, and by the year 2030, the population of adults over the age of 65 is expected to double.
While the Silver Tsunami is sure to have a major impact on private sector organizations, as well, the wave of retiring Baby Boomers will be particularly severe across federal, state, and local government agencies.
According to the U.S. Office of Personnel Management, the average age of a full-time federal employee is 47.5 years, with 45% of the workforce over 50 years old. The Congressional Research Service indicates 52% of public workers are age 45 to 64, compared to 42.4 percent in the private sector. Federal workers are older than state and local government employees, studies show. Of those age 45 to 64, 56.7% are federal, 52.1% are local, and 49.7% are state employees.
Roughly 31% of career federal employees became eligible for retirement in September 2017, according to a GAO report. Anywhere from 30% to 40% of state workers are eligible for retirement, according to Leslie Scott, executive director of the National Association of State Personnel Executives, as quoted in this Pew article. According to an IPMA-HR benchmark survey, four out of 10 public sector HR practitioners' organizations could lose 20% or more of their employees to retirement within the next 5 years.
Mitigating the Silver Tsunami brain drain
The amount of expertise leaving the public sector workforce in the next five to ten years is staggering. Being more tenured workers, Baby Boomers have a wealth of information about their function and organization, much of it intangible and invaluable. These workers have in-depth knowledge of resources, operating procedures, company culture, and more. As large numbers of Boomers retire, they threaten to take their knowledge, experience, and commitment with them, making it difficult for organizations to navigate the formidable gap their departure creates.
Simply getting an accurate picture of their workforce vis-à-vis retirement can be a challenge for government organizations. Beyond this, HR pros in the public sector are tasked with finding out which employees plan to retire at a more "traditional" age and who are opting to stay on the job — and how to handle both scenarios. Government employers with a maturing workforce are finding they need to help those workers retain their skills and develop new ones, provide opportunities for them to share their knowledge with younger workers, and ensure that the business can accommodate their changing needs.
Also, the loss of seasoned employees can negatively impact remaining staff. Stressed and overworked employees who are desperately trying to "hold the line" until reinforcements arrive and receive necessary training cannot consistently produce high-quality work. If too stressed for too long, some employees may seek opportunities elsewhere.
Many government jobs are specialized and have high barriers to entry, such as education, certification, and training. It also is no secret that, generally speaking, private sector employers pay more than their public sector brethren. Obviously, attracting and retaining a new generation of government workers is a foremost challenge. Although Millennials will comprise 75% of the workforce by 2025, they currently make up only 10% of the federal sector technology workforce, as reported in Workforce.
It is no surprise that state and local government HR managers continue to rank recruiting and retaining qualified personnel (92%), succession planning (80%), and staff development (79%) as the most important workforce issues facing their organizations. 
Out with the old HR, in with cloud HCM
Historically (circa 2000), typical core HR systems focused on payroll, ran in-house, and were complex, expensive to maintain, highly customized, and difficult to use. Nonetheless, these 'systems of record' served companies well by automating complex, time-consuming payroll and employee benefits processes. Fast forward to today. Employers are moving away from legacy point solutions that primarily serve employers to omni-purpose, cloud-based HCM systems designed, first and foremost, to meet the needs of digitally-savvy employees.
The goal is not only to cut costs and streamline service delivery, but also to strengthen employee loyalty. In line with this, creating a corporate culture that fosters talent development, team collaboration, and continuous learning is essential. A major must-have feature of the modern, cloud-based HCM system is mobility. Today's talent, Millennials in particular, expects mobile accessibility for both talent acquisition (job applications) and workforce automation (reviews and approvals), enabling them to accomplish tasks outside the brick and mortar of a government building.
Unfortunately, many HR departments are still saddled with older technology that is ineffective and costly. According to Mercer's 2016 Global Human Resources Information Services study, the vast majority of HR departments' human resource information systems are antiquated, disparate, and redundant.
Today's mandate is clear: HR must embrace digital technologies to reinvent the workplace and create an employee experience that mirrors the best customer experience – one that is human-centered, personalized, and compelling.
The shift is toward tightly integrated, multi-faceted, cloud-based systems that incorporate recruitment, on-boarding, learning, and continuous performance management – all in one place.
According to a new survey report from Information Services Group (ISG), more than half of all enterprises will rely on cloud-based or hybrid solutions for their human resources systems by 2020 – more than double the number that do today – with a complete move to the cloud slowed only by the complexity of unwinding legacy HR platforms. By 2020, more than 75% of companies expect to have migrated at least one HR system to the cloud, the report finds. Survey results show that 46% of enterprises expect to devote more than half of their HR technology spending on cloud-based systems over the next two years, up from only 28% in the 2015-2016 period.
According to Gartner, those who are continuing with on-premise HCM suites are doing so in a hybrid deployment, meaning they've adopted talent management software capabilities in the cloud, but have chosen to extend the life of their admin modules – such as core HR functions. For this reason, Gartner now estimates that momentum for cloud HCM suite solutions will continue for the next eight to ten years.
The global HCM market was valued at $13 billion in 2016, and is expected to reach $22 billion by 2023, growing at a CAGR of 7.8% from 2017 to 2023, according to Allied Market Research.
Cloud HCM catching on in government circles
In many respects, public and private organizations operate in separate worlds. For example, government organizations have to meet a very unique set of rules and requirements for adopting any cloud-based solutions, and must rely on vendors and service providers to adapt their systems accordingly.
Examples include ensuring all data centers meet FedRAMP, the Federal Risk and Authorization Management Program requirements, which includes an extensive list of rules for security assessment, authorization, and continuous monitoring of cloud products and services.
Public sector clients also tend to pursue a phased approach to their transition to the cloud, starting with low-risk systems to demonstrate safety and performance before moving to more mission-critical systems that support HR and finance.
The key to successfully implementing cloud in government is accommodating the unique technical, organizational, procedural, and regulatory issues of individual organizations. For example, national governments typically see cloud as a long-term pathway to strategic IT modernization, whereas local and regional governments tend to pursue the immediate tactical benefits of innovation and cost savings.
According to research firm Gartner, the top three objections to public cloud in government are security or privacy issues, lack of features, and concerns about vendor lock-in.
Across all industries, companies spend an average of 20.4% of their IT budgets on cloud, says Gartner. Cloud use by government organizations varies depending on whether they operate at a national, state/province, or local level. Local governments spend 20.6% of their IT budgets on cloud, and national governments spend 22%, Gartner reports.
Because of security concerns and regulatory issues, Gartner expects that governments will implement private cloud at twice the rate of public cloud through 2021, despite private cloud not delivering the same benefits in scale, functionality, cost savings, or agility as public cloud.
Nonetheless, Gartner foresees double-digit growth in government use of public cloud services, with spending forecast to grow on average 17.1% per year through 2021.
As reported in Workforce, 81% of public sector respondents to the 2018 SolarWinds "IT Trends Report" now consider the cloud to be one of the top three technologies for ROI potential. Almost as many (79%) see cloud as a top three solution to achieve productivity and efficiency benefits.
Oracle and AST deliver cloud HCM for the public sector
Oracle HCM Cloud spans and integrates the entire HCM landscape, including on-boarding, social business and collaboration tools, a learning management system (LMS), performance management, recruiting, applicant tracking, succession planning, talent management, and HR analytics.
Across the board, leading analyst firms recognize Oracle for its excellence and continuous innovation across the entire suite of cloud-based HCM solutions. For our work in the public sector, Oracle awarded AST with multiple Oracle Excellence Awards for Specialized Partner of the Year: Public Sector Innovation – North America.
Whether your organization is facing a Silver Tsunami or not, AST can help you determine the best time, route, and approach to capitalize on cloud-based functionality.
Today, Oracle's mature, cloud-based systems are available for all core HR functions. AST improves and accelerates deployment of human capital management solutions in the cloud through our deep partnership with Oracle. We provide businesses in all industries with an affordable, low-risk hybrid or pure-cloud solution that is typically implemented significantly faster than other approaches.
AST has been helping government agencies and public sector organizations leverage Oracle solutions since 1995, and we have first-hand experience helping government agencies leverage the cloud to improve operations and better serve citizens. We've invested heavily in pre-configured templates with built-in best practices, project accelerators, data migration tools, bundled offerings, and HCM specialists that allow our public sector clients to significantly decrease HCM implementation timelines and costs.
Understanding that customers need to realize maximum value from existing investments, we specialize in guiding our clients through their complete HCM journey ­– from on-premise to hybrid to pure cloud delivery.
Contact AST today to learn how our Oracle Cloud experts can help your organization accelerate its cloud HCM journey.