IT Outsourcing in the Cloud Era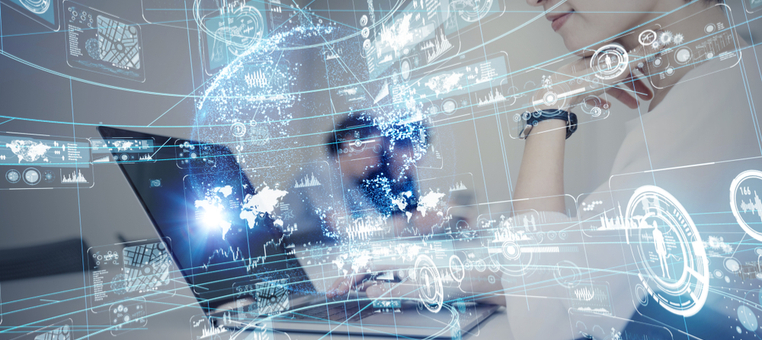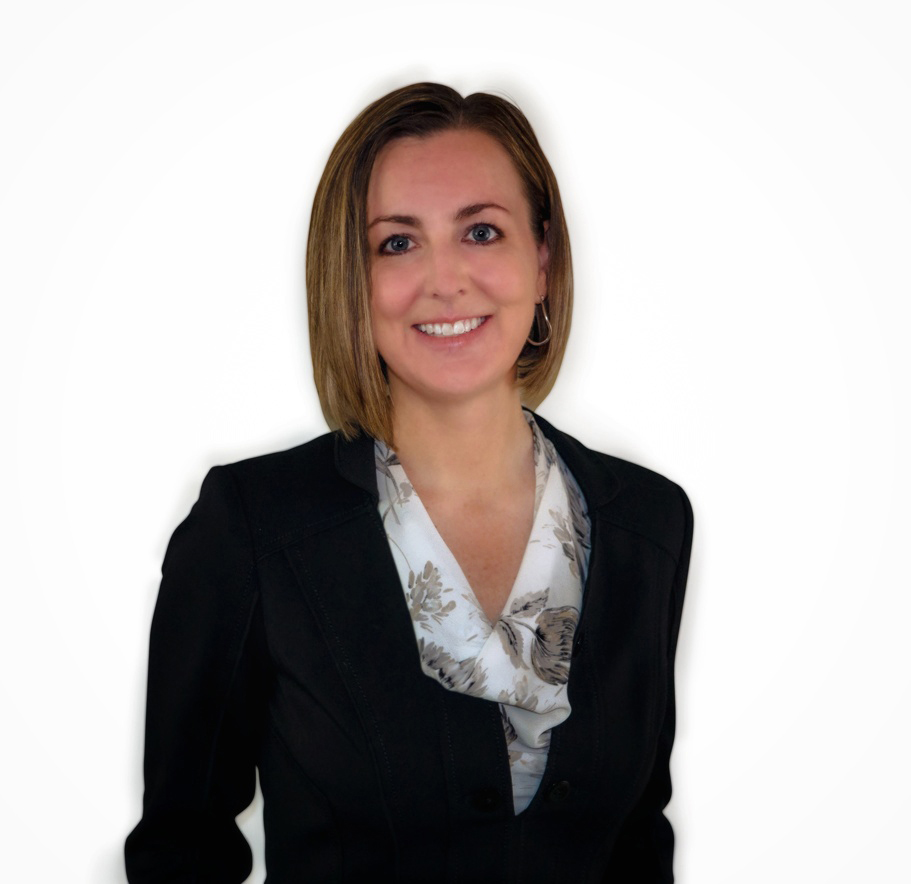 The transition to cloud-native applications and infrastructure is well underway: according to a new report from operation management firm, OpsRamp, 60% of IT professionals surveyed said that a majority of their applications are either built, or run, using hybrid cloud architectures. According to the 2018 IDG Cloud Computing Study, enterprises predict they'll invest, on average, $3.5M on cloud apps, platforms, and services.
IDC's study clearly shows that organizations continue to increase their investment and evolve their cloud environments in order to leverage the technology to drive their businesses forward.
A selection of key findings includes:
73% of organizations have at least one application, or a portion of their computing infrastructure, already in the cloud – 17% plan to do so within the next 12 months.
More than one-third of respondents (38%) shared that the IT department feels pressure to migrate 100% to the cloud.
Organizations are utilizing a mix of cloud delivery models. Currently, the average environment is 53% non-cloud, 23% SaaS, 16% IaaS, and 9% PaaS; however, will evolve to only 31% non-cloud within 18 months.
42% of organizations are using multi-cloud. The top two benefits of a multi-cloud strategy are increased cloud options (59%) and easier and faster disaster recovery (40%).
Cloud complexity – a transformation killer
Migrating core business applications to the cloud is the future for organizations of all sizes and across industries. However, knowing where you are going is not the same as knowing how best to get there. There is no cookie-cutter template for cloud migration. It is a highly complex process, fraught with difficulties, that should not be embarked upon lightly.
Yet, the truth is that many (probably most) organizations rushed into the cloud with 'shadow IT' initiatives, where line-of-business leaders provisioned point solutions from external cloud providers without consulting IT. While the upside of this practice is speed and, in some cases, 'islands of efficiency,' the downside includes potential security breaches, data-governance issues, and runaway complexity with multiple cloud services (IaaS, PaaS, SaaS) spanning all delivery models (public, private, hybrid).
According to recent data from Cisco Systems (as reported in WSJ), CIOs today estimate their organizations use 91 separate cloud computing services, on average. A more accurate average, according to Cisco, is 1,120.
There are consequences for not carefully considering vital questions, such as, 'Where will data reside?', 'How will multiple point cloud solutions connect to each other?', 'Who will manage this sprawling environment?', and 'How will it serve moving forward as a value driver?'
Instead of realizing the promised benefits of cloud computing (lower costs, increased flexibility, faster delivery, etc.), many organizations are burning time and resources establishing data governance, building bridges that connect their various cloud solutions, and integrating their cloud solutions with existing, core on-premise systems to facilitate faster and more-efficient process orchestration.
According to a survey of more than 1,071 IT managers and professionals conducted by ScienceLogic (as reported in Forbes), fewer than one-third have the visibility and control they need into their cloud environments to keep things in check. In addition to security, there is concern about unnecessary and duplicated costs from unused and underused service subscriptions.
As reported by CIO Dive, optimizing cloud use is a top priority for the majority of businesses, particularly because users waste 35% of cloud spend.
IT talent shortage and transformation stall
As IT organizations move toward a more agile cloud-delivery approach, existing personnel often lack the experience and skills to effectively monitor and maintain a cloud environment. In addition, the capabilities unlocked by cloud computing — AI, machine learning, IoT — are rapidly reshaping the skills required to perform today's IT jobs. Companies and employees alike are struggling to keep up.
IDC's Worldwide CIO Agenda 2019 Predictions shows that 30% of high-demand roles for emerging technologies will remain unfilled through 2022.
Gartner predicts there will be 1.4 million computer specialist job openings by 2020, while the U.S. Department of Labor estimates universities will not produce enough qualified graduates to fill even about 30% of these jobs.
The majority (90%) of respondents to OpsRamp's Cloud Skills Survey report that the digital skills gap is either somewhat big, quite big, or huge. Nearly a third of respondents believe that the demand for cloud-native skills outpaces existing talent pools. Ninety-four percent (94%) of respondents found it at least "somewhat difficult" to find candidates with the right technology and business skills for driving digital innovation.
This skills gap is not just an HR problem. It's a real business problem that holds organizations back when it comes to productivity, embracing innovation, and progression along the digital transformation curve. A report by Capgemini and LinkedIn showed that more than half of organizations believe their talent shortage has made them less competitive. Moreover, 70% of companies recognize the skills gap, but aren't sure what to do about it.
An acute skills shortage is impeding digital transformation at enterprises large and small. CIO predicted in 2017 that the average cost in lost revenue due to undertrained or ill-prepared IT teams could be more than $250 million, highlighting the urgent need for digital skills advancement.
Gartner reports that by 2020, 75% of organizations will experience visible business disruptions due to skills gaps, which is an increase from less than 20% in 2016.
IT outsourcing on the rise
Given the urgency, complexity, and skills shortage surrounding cloud migration and digital transformation, an increasing number of businesses are looking to service providers with the requisite expertise, experience, and resources to guide their cloud migration strategies, host their applications, and provide the end-to-end managed services needed to accommodate dynamic business requirements and aggressive growth goals.
According to OpsRamp's Cloud Skills Survey, 77% of its respondents are partnering with managed service providers (MSPs) to transform their processes and meet consumer demands where they would otherwise not have been able.
According to the GSA report, 70% of companies surveyed are going to outsource more in the upcoming years, and 35% of them plan to do so significantly. In this regard, 84% of service providers expect the outsourcing industry to grow and 37% believe it will do so remarkably.
The global market for cloud managed services will grow at a 9.6% CAGR by 2022, the report found, and will reach a market value of $86.4 billion by the end of that same year (TMR).
From cost-cutter to value creator
The managed IT services market is arguably undergoing its most dramatic changes since its inception nearly 20 years ago. The need for businesses across all industries to be digitally connected is rapidly increasing. The exponential growth in cloud computing, a widening skills gap in the IT labor force, and unrelenting cybersecurity threats are compelling organizations of all sizes and across industries to tap service providers with the requisite skills and bandwidth.
Increasingly, clients are focusing more on the value delivered rather than on cutting costs. IT outsourcing companies have become systems integrators and partners to their customers. They share greater risk and focus on delivering value-added services.
Let's face it – IT is one of those departments that is easily overlooked when everything is running smoothly, but comes under fire when issues start to flare up. IT labor costs skyrocket when chronic problems plague your business – you have to pay your local staff and service specialists to come out and fix things.
IT shouldn't be a variable line item cost for your business; it's far too volatile when you don't have the proper resources on hand to diagnose your problems. With a MSP, you're paying one flat monthly fee for everything, you can accurately predict your IT costs on a monthly and yearly basis, and there's a massive return on investment when you can simplify costs, free up local resources, and streamline your IT operations all at once.
Contact AST today to learn how our Oracle Cloud experts and dedicated team of MSPs can help guide and manage your organization's cloud migration and transformation journey.