Cloud EPM – From Closing the Books to Guiding Strategy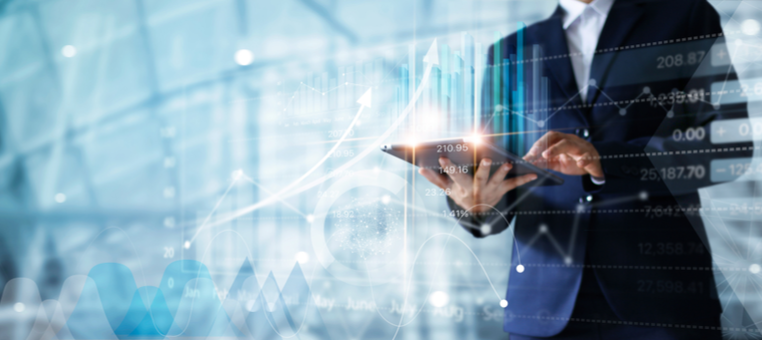 The Evolving Role of CFOs
Chief Financial Officers are relatively new to the C-Suite — fewer than 10% of the major companies in the U.S. had CFOs before 1978, compared to 80% or more each year after 2000. Just the same, of all C-level positions, arguably none have seen their roles and responsibilities change as dramatically, or their importance to the organization grow as significantly, as the CFO.
Today, CFOs are extending their functional scope from directing finance-centered accounting activities to leading cross-functional teams that link sales, distribution, marketing, finance, customer service, and other critical areas. They are broadening their focus from reducing costs and ensuring governance and control, to driving transformation and growing revenue. In short, CFOs are elevating their role from backroom cost managers to boardroom strategic advisers.
This roundup of survey findings brings into clear relief the CFO's new role as strategic advisor:
More than 70% of over 380 finance executives polled said supporting decision-making was their number-one goal for 2017. (Kaufman Hall)
40% of CFOs identify strategic planning as one of their biggest priorities. (Grant Thornton)
70% of CFOs say that their overall level of strategic influence has increased over the past three years. (Oracle)
52% of CFOs say their role is now predominantly focused on advising the business on how it can achieve growth goals, and 56% say they're working with lines of business more closely than ever before. (Oracle)
CFOs ranked new revenue growth as a number 1 priority over generating free cash flow in 2017. (Gartner)
Cloud EPM to the Rescue
Today, CFOs increasingly rely on enterprise performance management (EPM) systems for their numerous measuring, monitoring, analysis, and reporting responsibilities. Also known as corporate performance management (CPM) or business performance management (BPM), EPM helps companies use the insight gleaned from business intelligence (BI) systems, as well as other systems and data sources, to align strategy and execution with the aim of improving efficiency and the bottom line. EPM also provides a vital assist to CFOs in closing their books by helping them manage planning, budgeting, forecasting, allocations, consolidating and reconciling financials, and financial reporting.
EPM marries BI to the planning and control cycle of the enterprise, with enterprise planning, strategic analysis, and modeling or "what-if" capabilities. Fundamentally, EPM empowers CFOs to manage the operations of the organization on a holistic scale by accessing all of the organization's data and strategically using this information to meet the business' mission and vision.
According to ResearchandMarkets, the global EPM market is predicted to grow from $7.28 billion in 2018 to $11.72 billion by 2023, at a CAGR of 10% during the forecast period.
Like all core enterprise applications, migrating EPM to the cloud is rapidly becoming mainstream.
According to Oracle's fifth annual Enterprise Performance Management (EPM) Trends Report, more than half the respondents have moved, or will move, their EPM processes to the cloud within the next year. Overall, 79% of respondents indicate they have plans for EPM in the cloud within the next two years.
Cost savings are a key reason for moving to the cloud, including avoiding infrastructure investments and lowering TCO. However, with systems starting to age, organizations are looking more closely at the pain, complexity, and time involved in upgrading their on-premises software. Avoiding on-premises upgrades has rapidly risen to the top as the main driver for moving EPM to the cloud (48 percent).
While economic drivers lead the reasons to move to the cloud, the benefits realized with EPM cloud go far beyond cost savings. According to the Oracle survey, CFOs found that the competitive advantage offered by always-new technology outweighed everything else.
Specifically, Cloud EPM enables CFOs to quickly adopt new, innovative practices, such as driver-based planning and budgeting, rolling forecasts, granular costing, and incorporating big data into planning and forecasting (among others). In so doing, Cloud EPM empowers CFOs to not only realize cost savings and efficiency gains, but, more importantly, to also identify growth opportunities, build new business models, and help guide business success and growth.
Contact AST today and let our Oracle experts put the power of Oracle EPM Cloud solutions to work for your enterprise. Aside from our Oracle EPM Cloud QuickLaunch programs, we can share our successes with both new cloud implementations and migrations from established, on-premises installations.