Your High CSAT May Not Equal Customer Loyalty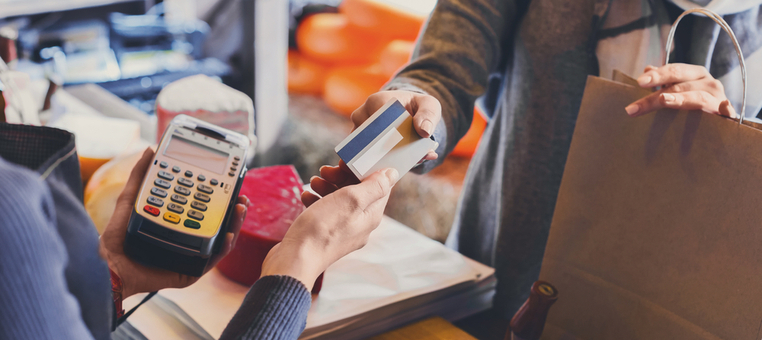 Retail's death greatly exaggerated
The last few years have seen a bevy of high-profile retailers either go bankrupt or close stores across the country, raising concern that brick-and-mortar retailers are doomed. Just this year (January through August 10), roughly 4,379 U.S. stores have closed, according to Coresight Research (as reported in WSJ). Additionally, a steady parade of well-established retailers filed for bankruptcy in 2018, including Toys 'R' Us Inc., regional department-store operator Bon-Ton Stores Inc., and teen chain Claire's, among others.
While it's undoubtedly true that consumers are buying more and more goods online, and that's putting pressure on some retailers, reports on the death of retail as we know it are greatly exaggerated. As reported in SupplyChain247, U.S. Census figures surprisingly show that physical retail stores still generate 90.7% of all retail sales.  Retail isn't dying; it's evolving, as it always has, only faster and at a greater scope than ever before.
The recent carnage in retail has been painful, but from an evolutionary perspective, it has weeded out weaker competitors and cleared out some of the overcapacity that has plagued the industry. The selection pressure on retail businesses is changing, and those that fail to adapt face decline and even extinction, but the reality is that retail as an industry continues to grow. The path has changed and continues to morph, but retail is not going away any time soon.
The survivors have sharpened their focus on customers, are plowing money into both their physical stores and websites, and have become smarter about how they market to customers, manage their inventory, and run their business. As a result, they have more solid footing and are getting a boost from a stronger economy.
Today's consumers are primed to spend. Unemployment is low, disposable personal income is rising, and consumers are benefitting from low inflation, rising house prices, and a strong stock market — putting more money in their pockets for retailers to compete for.
A good example is this holiday shopping season. Black Friday and Cyber Monday in 2018 proved to be shopping bonanzas for retailers. Mastercard estimated sales on Black Friday hit $23 billion, surging 9% from last year. Cyber Monday sales are expected to climb to $7.9 billion, a 19% increase from last year, Adobe Analytics predicted (as reported by CNN.)
Don't confuse a high CSAT score with customer loyalty
Despite today's rising consumer confidence and rosy sales forecasts, retailers still face numerous and daunting challenges. The status quo is no longer an option. Whether we call it disruption or evolution, retailers that fail to transform top-to-bottom, backend-to-frontend, core-to-consumer are not long for this world.
For too many retailers, misguided and misaligned customer satisfaction surveys (CSATs) prohibit an accurate picture of the customer experience. While many retailers do go wrong in their survey design and delivery, often in multiple ways, the real problem with CSAT scores is that they fail to adequately measure customer effort – the only true measure of customer satisfaction.
In addition, with every retailer hounding customers to complete a survey after each transaction, survey fatigue is now a global problem. Survey responses are at an all-time low, generating a double-whammy of 'non-response bias' and 'self-selecting bias' that leaves CX professionals wondering what on earth their results actually mean.
The blistering speed of technology adoption by established competitors, the unrelenting emergence of smaller, more nimble niche players and — topping all — increasingly fickle, frugal, informed, and tech-savvy consumers have put retailers on notice: improve customer service or prepare to be disrupted.
Here's the caveat, retailer: investing in innovation for innovation's sake, a trap many retailers fall into, amounts to little more than sticking a band-aid on a sucking chest wound. If it's not directly helping to provide customers an immersive, convenient, and satisfying experience, no amount of technology investment will be enough to stave off disruption. In the end, only seamless integration of myriad technologies — connecting core systems to all customer touch points — will have a lasting and positive impact on the customer experience and, ultimately, a retailer's success.
Customer satisfaction is the primary area on which all retailers should focus their transformation strategy and budget.
Customer satisfaction remains king
Clearly, consumer expectations have risen sharply over the past several years. Consumers crave immersion in their world, not the world as defined by traditional retail. They want to participate with a brand that knows them, shares their values, and makes transacting business a natural activity, one that is as engaging as it is helpful, as enjoyable as it is practical, as honest and safe as it is easy, memorable, and fun. Consumers crave interactions with retailers that are both effortless and satisfying.
In their most recent report, Customers 2020: A Progress Report, the CX experts at Walker estimate that by 2020, customer experience will be the most important differentiator between brands, overtaking both price and product.
It's difficult – if not impossible – to determine the cost of a bad reputation, but VisionCritical estimates the overall impact of bad customer experiences in the United States is more than $537 billion.
Since acquiring a new customer costs 5X-25X times more than selling to your existing base, poor customer experiences can easily keep your business from growing. Moreover, even a 5% increase in customer retention can increase profits by 25%-95% (as reported in HBR)!
To provide a superior experience, retailers must have a complete, 360-degree view of their customer, which includes capturing and analyzing data accrued from past and present interactions across all channels and touchpoints. It's the end-to-end view of the individual customer's journey – a holistic summary of the relationship a customer has with and across your entire brand.
With data stored in silos and spread across myriad platforms, applications, and systems, achieving this 360-degree view poses a significant challenge for most retailers. Gartner reports that fewer than 10% of companies have a 360-degree customer view and only 5% use this view to systemically grow their businesses.
Consumers freely turn over volumes of personal data. The return implied is an immersive experience painstakingly accrued over numerous, consistent, accurate, high-quality interactions across all touchpoints — the web, mobile devices, social media, kiosks, call centers, physical locations, etc.
Online and physical stores are no longer distinct channels; they're transforming into a unified format where an equal amount of web-rooming and show-rooming is occurring. 'Click and collect' is also becoming a standard implementation in stores, where customers can do their shopping online and then pick-up their items at a local branch. Consumers shop when they want, where they want, and how they want, all while increasing the demand for retailers to serve customers across all touchpoints.
Woe to retailers who fail to provide a consistent, personalized, unified, friction-free experience that presents the right product at the right price through the right channel at the right time.
Retailers thrive with Oracle Cloud from AST
Oracle Cloud provides omni-channel customer engagement and commerce solutions that allow retailers to build up a contextual understanding of their customers in real time, deliver a more impactful, relevant customer experience, and sell more goods, services, and digital content across every touchpoint, channel, and device. Through customer data management, context-driven marketing tools, and unified commerce processes, Oracle solutions delivered by AST have helped some of the world's leading retailers to attract, retain, and grow a profitable customer base.
For our part, to help you better understand the challenges your customers face when doing business with your organization, AST offers a comprehensive customer journey service that takes a 360° view of the customer journey and, in a matter of weeks, provides detailed insight into interactions that negatively impact your customer's experience. We also provide comparisons against your competitors and identify actionable opportunities to reduce customer friction and increase customer loyalty.
At AST, we invest in Oracle-based innovations to ensure that our retail customers always get the most from their Oracle investments. We invite you to engage with us to help you define and execute your transformation journey.
Contact AST today!