Transformation: One (Business) Process at a Time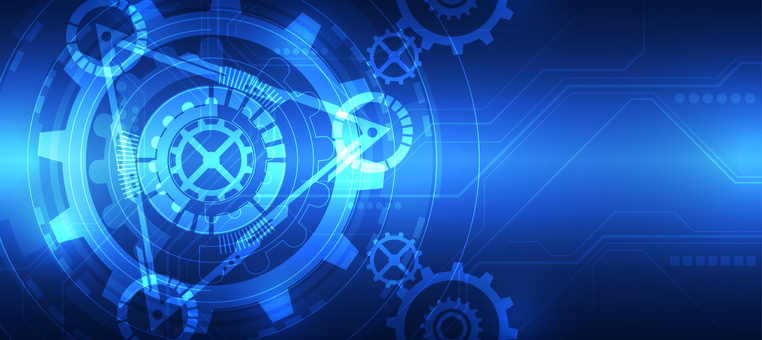 Why a business process focus is vital to successful transformation
As reported in Forbes, by 2018, 67% of the CEOs of Global 2000 enterprises will have digital transformation at the center of their corporate strategies. However, according to a recent survey, only 50% of companies are successfully executing their digital transformation strategies, despite demonstrated efforts and investments.
This disconnect brings into clear relief the need to apply a more rigorous, strategic focus to digital initiatives. Evolving technologies, lack of leadership, lack of internal alignment, skills shortage, and cultural resistance are all factors contributing to digital misfires. There's also the daunting question of where to start. While a one-off project, probably led by shadow IT in a rogue business unit, lacks gravitas, a complete business model overhaul is probably beyond your reach, and more than your Board could stomach.
Becoming "digital" is not a one-project wonder. We understand that few enterprises can afford the time and resources of a complete business model transformation. For these reasons and more, we strongly advise our customers to hitch their digital transformation initiatives to the business process workhorse.
As the engines of work activity, business processes are essential to transformation. They move workers forward in their daily jobs, help propel strategic initiatives, and perhaps most importantly, provide the framework to make and implement business decisions.
The key to a successful digital business strategy, AST maintains, is to focus on reimagining specific business processes – from the customer to the core – to simplify and enhance customer interactions. The results are quick and attainable. Organizations see how business insight can best be leveraged to achieve the greatest impact across the entire value chain, creating a clear path to achievable business results.
The high cost of business process complexity
Here's a snap shot of the high cost of business process complexity:
Connecting business processes to customer satisfaction
Business processes are essential for any organization to function properly. Order-to-Cash, Procure-to-Pay, Plan-to-Produce, Request-to-Service, as well as processes driving CRM, HR/HCM, and Finance must be in place for a business to achieve its growth objectives and service its customers.
Too often, business processes are predominantly viewed in terms of their internal function in a business. The truth is, core business processes are the foundation for a company's ability to service its customers.
Improving customer experience is the No. 1 driver of IT investments in the year ahead, according to CIO's 2017 State of the CIO study. It is not incidental that improving the customer experience is also the prime objective of any intelligently-conceived digital transformation initiative.
Business process experts needed
Agility is tantamount to success in today's fast-paced, hyper-competitive business environment, and it is made manifest through business process innovation. Speed-to-rollout and clear communication between the business and IT are indispensable to achieving sustainable agility through continual business process innovation. Herein lies the rub.
Historically, business and IT communicate marginally, at best, and acrimoniously at worst.  This is because business and IT have so often operated in separate, utterly dissimilar worlds. A line-of-business manager possesses little-to-no understanding of the skills needed to develop or integrate an application or service, just as an application developer is generally unfamiliar with the myriad processes that must be managed daily to drive business forward. This traditional disconnect between business and IT, and the subsequent inability to communicate it engenders, has been the root cause of sluggish business process innovation and/or misaligned transformation initiatives.
Today, and for the foreseeable future, however, the cloud (along with myriad digital technologies) is creating a paradigm shift in the way business and IT must relate, in essence, forcing a tight coupling of these worlds where once there was a great chasm. And who, in this new world, will be the masters of agility and drivers of business process innovation?
Enter the business process expert – a unique individual who combines a mastery of enterprise technology architecture with deep expertise in global business process design and execution. A Business Process Expert is a natural evolution and melding together of several traditional disciplines, including business analyst, application consultant, process developer, and business process architect.
Straddling both the IT and business worlds, the business process expert is a skilled and capable translator who eliminates the friction between IT and business, and facilitates meaningful and productive dialogue.
Historically, attempts to identify kinks in business processes proved costly, time consuming, and inadequate. Expensive consultants, extensive process documentation, tedious manual investigations, and sketchy KPIs might correctly identify that a process is broken, but all too often they reveal little about why, where, and what corrective actions might be taken.
Something of an über-consultant, a business process expert combines business insight and IT know-how to bring business process innovation to fruition, quickly and routinely.
Pick a process and begin!
In the end, the fact remains that digital transformation is paramount, and every business leader must strategize how best to quickly and cost-efficiently move the enterprise's digital business needle from where it registers today to where it must be to advance business, sustain a competitive edge, and cement customer loyalty.
Accredited business process experts possess the skills and experience to evaluate business processes in the context of a digital transformation initiative. Beyond the low-hanging fruit of wringing inefficiency and cost from a business process, business process experts bring into sharp focus how a process impacts your customers and, more importantly, how it might be re-envisioned to improve your customers' experience.
Contact AST today to learn how our Oracle Cloud and business process experts can accelerate the pace and increase the value of your digital transformation game plan.