Global Delivery for True Digital Transformation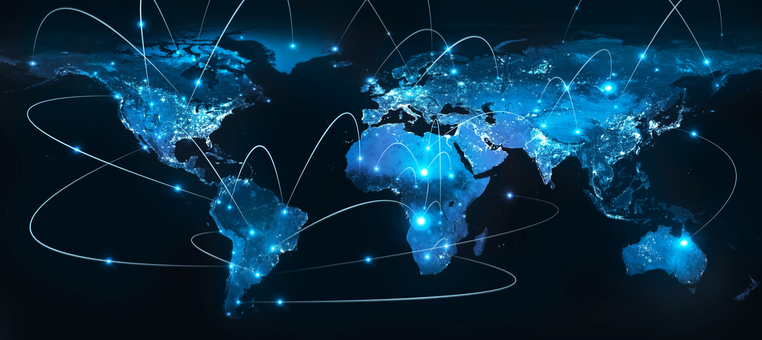 IT skills gap derails transformation
Digital transformation as a near-term goal has been a sought-after aspiration for some time now, and for very valid reasons. Advances in cloud, mobile, IoT, big-data analytics, AI, and machine learning have forever altered the playing field. Across industries, firms are under a constant threat from faster, smarter, and more nimble competitors who are leveraging these technological advances to streamline processes, reinvent business models, win customers, and grow market share. Disruption is evident, and has successfully unsettled (ironical, but yes) the most settled businesses. This is probably the harshest reality of (settled) businesses today.
According to IDC, digital transformation spending by businesses worldwide is expected to hit $1.7 trillion in 2019.
With industry leaders toppled by disruption littering the business landscape at an alarming rate, the risk of not promptly and thoroughly executing a digital transformation strategy is painfully clear. Hesitancy or failure to transform can be a business killer. Gartner research shows that 67% of business leaders believe their companies will no longer be competitive if they do not become significantly digitalized by 2020. IDC predicted that a third of the top 20 companies in just about every industry sector would be significantly disrupted by 2018.
Although business-centric and customer-focused, digital transformation is realized through technology adoption, and for businesses to truly transform, the IT function itself must transform. IT is tasked today with much more than keeping the lights on. The pressure is on to perform at a faster pace across more workloads, implementing and integrating new technologies, business processes, and delivery models, all while keeping legacy systems running smoothly and long enough to recoup investment costs.
Businesses need an effective strategy to build a high-performance IT organization that embraces their new role as strategic enabler and driver of business value. The problem is, given the plethora of new technologies and the massive amount of work required, most, if not all, companies lack the skilled resources needed to successfully transform.
Increasingly, a digital skills shortage is preventing or delaying organizations from successfully executing their digital transformation strategy. As reported in ComputerWorld, 53% of companies surveyed by IDC cited lack of skills and resources as the main barrier to transformation. A new report from Capgemini and LinkedIn has found over 50% of businesses are now feeling the pressure from the digital skills gap (as reported by Diginomica). According to a report from Rackspace, companies are losing $258 million a year solely due to a lack of cloud expertise.
IT outsourcing for real transformation
Let's face it, finding staff with skills and experience in running programs of work across cloud, big data analytics, social business, mobility, and a new set of innovation accelerators such as cognitive systems, internet of things, robotics, augmented and virtual reality, 3D printing, and next generation security is a daunting, if not outright impossible, task.
Digital transformation is the window through which your traditional IT can become a revenue earner for your organization. Unfortunately, digital transformation and skill shortages go hand in hand. Organizations not serious about digital transformation are not experiencing the IT skills crunch. World-wide, organizations that are serious about transformation are showing a strong preference towards outsourcing vendors to develop and support their IT functions.
According to a Technavio report titled 'IT Outsourcing Market 2018-22', the global outsourcing market is likely to grow at a CAGR of 5.84% until 2019. The Deloitte 'Global Outsourcing Survey' report also reflects this trend – currently enterprises outsource 72% of their IT functions, but plan to increase outsourcing by 31%.
According to recent research by WiseGuyReports, the global IT outsourcing market accounted for $314.92 billion in 2015 and is expected to reach $481.37 billion by 2022, growing at a CAGR of 6.2% during the forecast period.
Outsourcing is not only a major cost-cutting tool for organizations, but also enables them to focus on core functions, utilize resources effectively, and most importantly, IT outsourcing today provides the competitive and innovation edge needed to win the transformation race.
Global delivery an absolute must
The global delivery model can be defined as the process of executing IT projects using resources located at multiple sites around the globe. This may involve gathering and analyzing customer requirements at the client site, while executing the project using remote teams located either onshore or offshore. Tasks can be divided among operational teams and controlled by distributed project management.
Global delivery has emerged as a significant path in the IT industry and is widely embraced by many organizations. In fact, global delivery models have become a common and significant practice, providing IT solutions via geographically diverse teams while ensuring high-quality project delivery with round-the-clock resource availability.
The benefits of global delivery models can be significant, including cost savings, flexibility, and access to resources and skills. Fundamentally, global delivery combined with IT outsourcing is an essential part of realizing true digital transformation.
Contact AST today to learn how our Oracle experts and global delivery excellence can accelerate your digital transformation strategy.