Account Reconciliation – Ground Zero for Digital Finance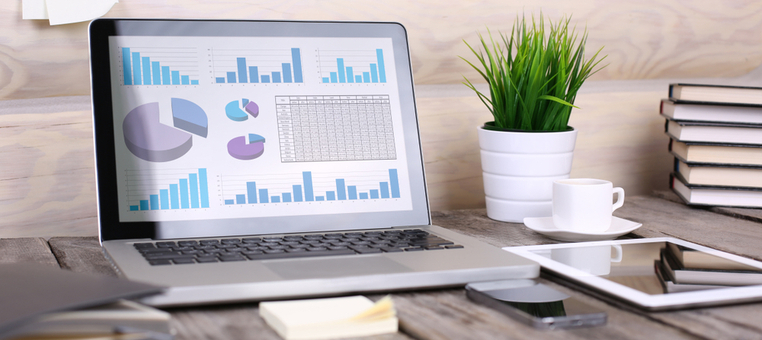 Waiting on finance
CFOs and their finance organizations are under the gun. Growing regulatory controls, a rapidly changing, highly competitive business environment, increased responsibility for guiding business strategy, and the ever-present need to watch the bottom line place unprecedented, unrelenting pressure on finance professionals. Complicating matters: digital technologies are disrupting industries and accelerating the pace of business by orders of magnitude.
The finance department in most organizations is under tremendous pressure to transform and streamline financial close and reporting functions, while continuing to maintain the integrity of financial statements and close processes. Suffice it to say, more must be done faster than ever with fewer resources if finance is to successfully serve its function.
Surprisingly, despite tremendous advances in the tools available to finance and accounting departments, spreadsheet madness and disparate point solutions still hamper the CFO's ability to complete the month-end close in a timely, accurate manner.
According to APQC's General Accounting Open Standards Benchmarking survey of 2,300 organizations, as reported in CFO, cycle times to monthly close are no where close to where they need to be.  Twenty-five percent of respondents need 10 or more calendar days to perform the monthly close process. The top performers, or the top 25%, can wrap up a monthly close in 4.8 days, and the median time for organizations to close out a month's books is 6.4 calendar days.
Commenting on the unpredictable nature of business, Warren Buffet notes that the rearview mirror is often clearer than the windshield. Notwithstanding Buffet's wisdom, in business, too much rearview mirror gazing ensures missed opportunities, competitive vulnerability, and costly collisions.
Guiding a business' performance using dated (potentially inaccurate) financial snap shots is akin to review-mirror driving, and any business leader worth his or her salt knows that this method is completely unacceptable in today's fast-paced, dynamic, data-rich, increasingly global, fiercely competitive market.
Spreadsheet madness stymies finance
According to a recent survey commissioned by Host Analytics and conducted by Radius Global Market Research, spreadsheets remain ubiquitous in finance departments with 43% of respondents reporting that Microsoft Excel plays a significant role. Today, Excel is also being used as an integral part of the strategic financial process, with a full 57% of survey respondents using it to meet EPM requirements in planning/budgeting, financial reporting/disclosure, and analytics, either on a standalone basis or in conjunction with other tools.
Overreliance on dated, disjointed systems and manual, spreadsheet-based processes for monthly account reconciliation guarantees inaccuracies, limited agility, poor visibility (forward and historical), and inconsistent internal communication – all of which can lead to disaster.
To succeed in today's fast-paced, always-on business environment, finance teams must not only improve financial reporting processes, but also work in synch with business units throughout an organization. Finance teams drive value and growth by enabling everyone, from C-level execs to frontline workers, to make more profitable decisions and identify risks and opportunities in time to take meaningful action.
Taking account reconciliation to the cloud
The process of reconciling accounts is the leading non-data cause of delay in the financial close process. Third-party financial systems (bank records, credit accounts, and so on) don't provide an automatic method to substantiate the balance reported alongside your general ledger activity. As a result, finance professionals spend inordinate amounts of time trying to reconcile these figures across charts of accounts. Typically, this is done with spreadsheets, emails, and other manual methods.
To further complicate the picture, bigger companies (more than $500M in revenue) often have more than one ERP system—meaning even more accounts to reconcile. This is especially true if the company has made acquisitions or opened subsidiaries overseas.
At AST, we frequently hear from CFOs:  Closing the books faster every month is a top priority. Speeding up the process of closing the books each month frees CFOs and finance teams to focus on strategic priorities. Getting books closed in just five days, instead of 10, means five extra days each month to focus on forecasting and decision support with the CEO, planning future projects with department heads, and improving finance reporting and communications. When a CFO can act faster, the entire organization moves more quickly.
Increasingly, CFOs are automating finance processes using sophisticated cloud software that slashes the time and frustration inherent in manual tasks—all while improving accuracy and security.
Leading the way, numerous companies have adopted cloud applications specifically designed to automate account reconciliation. Applications such as Oracle Account Reconciliation Cloud Service (ARCS) automate the preparation of high-volume, labor-intensive reconciliations, execute transaction matching, and provide interactive dashboards to more effectively manage the process.
In addition, ARCS pulls in data from disparate systems and accounts, and automatically compares transactions. In most cases, transactions can be reconciled automatically; when they can't, the system alerts someone that a particular transaction needs closer inspection. This allows finance teams to manage the overall reconciliation and compliance process for the entire balance sheet. It also provides a single, more accurate, real-time overview of the financial close position of the organization.
Contact AST today and let our Oracle experts put the power of Oracle Account Reconciliation Cloud Service to work for your enterprise.  In addition to our Oracle EPM Cloud QuickLaunch programs, we can share our successes with both new cloud implementations and migrations from established, on-premise installations.