B2B Catching the Ecommerce Craze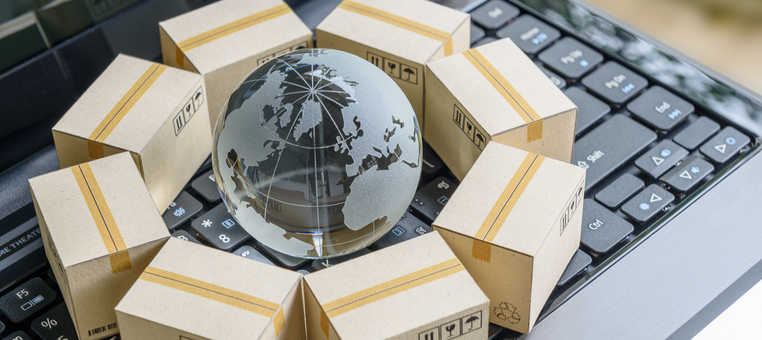 B2B companies lag behind B2C companies when it comes to ecommerce, even though experts agree that the B2B ecommerce market dwarfs that of B2C in terms of potential revenue. Salient differences between the B2B and B2C worlds are largely responsible for this gap, and they include legacy systems, complex processes, entrenched business practices, and overly cautious, change-resistant mindsets, to name just a few.
As consumerization permeates the workplace, and the promise of operational efficiencies, lower transaction costs, improvements in revenue, sales growth, and defensible competitive gain prove readily attainable, savvy B2B execs are stepping up their ecommerce efforts. Every passing quarter, we are seeing more and more businesses opening up ecommerce channels for their B2B customers.
B2B ecommerce's great potential
Fifty percent of B2B customers will buy from businesses online within 3 years, and by 2020, the global B2B ecommerce market will be twice as large as the B2C market — $6.7 trillion vs. $3.2 trillion — according to research provider Frost & Sullivan.
Interestingly, B2B ecommerce, despite a marked uptick in adoption, is growing at half the rate of B2C ecommerce. From 2015 through 2020, Forrester pegs the B2B ecommerce CAGR at 7.7%. Comparatively, eMarketer gauges the CAGR of B2C ecommerce at 14% during roughly the same time period.
Making this growth speed gap even more remarkable, B2B ecommerce is nascent-stage with enormous growth potential while B2C ecommerce is commonplace and worlds away from a 'green field' opportunity.
Why B2B lags behind B2C ecommerce
With the promise of such enormous gain, why the lag in B2B ecommerce taking hold and taking off relative to B2C ecommerce?
Complexity tops the list. While B2B and B2C ecommerce share much in common, conducting transactions in the two worlds can be markedly different. B2B products can be highly complex, making it difficult to accurately present them across multiple channels.
B2B account management – with different types of users serving different roles, varying contracts, trading relationships, price lists, and delivery options – is starkly dissimilar and vastly more complex than B2C account management for individual consumers.
B2B order fulfillment also presents complexity, requiring extensive integration with purchasing systems, logistics systems, ERP, CRM, finance, and billing systems.
When we add dated, siloed legacy systems, entrenched business practices, and widespread digital immaturity, it's understandable how a business-as-usual mindset can hamper innovative initiatives via B2B ecommerce.
B2B catching the ecommerce craze
Today, consumerization in the workplace, cost and competitive pressures, strong customer demand for an easy, convenient, and simplified purchasing experience, and the potential for tapping new revenue streams collude to create a definite inflection point for B2B ecommerce adoption, as evidenced by the rosy analyst predictions above.
A new standard in B2B commerce is rapidly emerging, and it closely parallels the experience that B2C consumers have come to expect from their online purchases. According to Forrester, 74% of B2B buyers today research at least one-half of their work purchases online, and 30% complete at least half of their work purchases online. With that percentage nearly doubling to 56% by 2017, B2B sellers will see a significant volume of offline business move online in the next few years.
Along with this customer-facing aspect of ecommerce, the ability to integrate finance, accounting, order management, and other backend systems with an ecommerce portal is equally essential, as is automating payment and invoicing.
To attract and retain today's 'consumerized,' digitally immersed, social-media connected procurement professionals, B2B organizations must work quickly to offer customers, suppliers, and partners a robust, integrated ecommerce infrastructure and state-of-the-art, omni-channel frontend.
The Holy Grail for B2B ecommerce is a single, centralized planning and execution platform that satisfies all B2B ecommerce requirements, seamlessly integrates with numerous, core business applications, and, most importantly, delivers a holistic, satisfying customer experience across all channels.
Cash in on B2B ecommerce with Oracle & AST
The timing has never been better for Oralce B2B customers looking to capitalize on the ecommerce craze. In mid-2015, Oracle announced a new cloud offering, Oracle Commerce Cloud (OCC). A connected suite of cloud-based B2B apps, including CPQ Cloud, Sales Cloud, Marketing Cloud, and Service Cloud, OCC serves all of your B2B needs, providing B2B consumers a best-in-class shopping experience while delivering account-specific pricing and catalogs to B2B buyers using a single, unified storefront. With OCC, businesses can keep costs under control and serve multiple business models. End-to-end B2B ecommerce capabilities in OCC yield significant, immediate gains and provide a scalable, agile platform for future ecommerce growth.
Never content resting on its laurels, Oracle's commitment to features and functionality has been affirmed every few months since OCC's inception. Over the last several months, OCC has added B2B account roles, multi-level organizations, contract pricing, custom catalogs, invoice payments, tax exemption, order approvals, quoting, configuration, multi-location inventory, and even B2B multi-site. These features, among others, make OCC the only SaaS platform on the market delivering B2C alongside B2B features out-of-the-box.
OCC's multi-channel e-commerce technology helps businesses strengthen brands, solidify customer relationships, and grow revenue by empowering them to present customers a compelling and consistent experience across all channels.
A recognized front-runner in all facets of digital commerce, Oracle is named a Leader in the 2017 Gartner Magic Quadrant for Digital Commerce.
As an Oracle Cloud Premier Platinum Partner, AST is uniquely qualified to lead your digital B2B ecommerce transformation. We specialize in accelerating deployment times while reducing cost and complexity by leveraging deep Oracle expertise, cloud-certified consultants, best-practice tools and accelerators, and our proven experience in successfully implementing multiple types of ecommerce solutions.
Contact AST today to begin or accelerate your B2B ecommerce journey.