Is Secure Transformation Possible?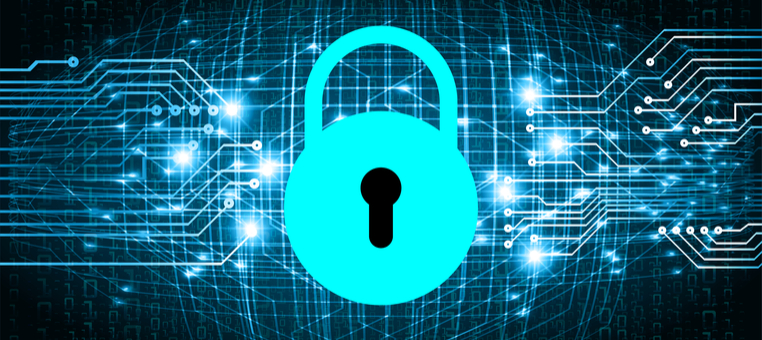 Security challenges in the digital era
Digital business moves at a faster pace than traditional business, and traditional security approaches designed for maximum control will no longer work in the new era of digital innovation. Real-time, data-driven decision making made possible by the integration of business systems, information technology, operational technology, and mobile devices poses new security challenges as these newly connected systems and devices greatly expand the surface area for attack and accelerate the speed and damage of attacks across enterprise networks.
All the while, the threat landscape is transforming before our eyes with malware, ransomware, and phishing attacks all rising rapidly. Regulatory changes, such as GDPR, that hold those with weak security and privacy processes financially accountable add even more pressure.
Given the fact that most organizations run a complex web of legacy security technologies that don't properly protect them from employees who now access work information across a mix of devices, locations, and cloud apps, it is no surprise that many struggle to protect data and remain vigilant against threats. Too many tools operating in silo at once — and failing to communicate with each other — is a recipe for disaster.
In connection with transformation, businesses are fast-tracking initiatives like agile and DevOps to improve speed-to-market; but, faster development and release processes make it easier for security vulnerabilities to pass through undetected. The question looms: Is speed coming at the cost of security?
According to Fortinet's 2018 Security Implications of Digital Transformation Report, 85% of CISOs said security issues during digital transformation had a "somewhat" to "extremely large" business impact, and Gartner recently predicted that 60% of digital businesses will suffer major service failures by 2020 due to the inability of security teams to manage digital risk.
However, the greatest security challenge, by far, is the dramatic shortage of security skills. With a current estimated 350,000 open cyber security positions in the US, and a predicted global shortfall of 3.5 million cyber security jobs by 2021 — according to Cybersecurity Ventures — the cybersecurity skills shortage represents an existential threat to businesses and developed nations that rely on technology as the backbone of their respective operations and economy.
Given the relentless push toward digital transformation and an increasingly dangerous threat landscape, it is clear that security needs to undergo its own transformation. Organizations must find the right combination of people, process, and technology to effectively protect data, detect threats and, when targeted, rapidly correct systems.
The high (and rising) costs of cybercrime
According to a statement from the White House in February, malicious cyber activity cost the U.S. economy between $57 billion and $109 billion in 2016. The global cost of cybercrime rose to unprecedented levels in 2017, according to McAfee, tallying between $445 and $608 billion — 0.8% of worldwide GDP and $100 billion more than the worldwide cost estimated for 2014. As reported by InformationAge, the global cost of cybercrime is estimated to reach $2 trillion by 2019.
The price of a cyber attack varies significantly, depending on the kind of breach a company suffers, a company's size, industry and country, and how well prepared it was for an attack. In 2017, the average cost of a data breach in North America was $1.3 million for enterprises and $117,000 for small and medium-sized businesses (SMBs), according to a report from the much maligned but undeniably accredited Kaspersky Lab, as reported by CSOonline.
No matter how you slice it, the rising cost of cybercrime to individuals, businesses, and countries is both shocking and unsustainable.
Spending on security soars
As organizations adopt a 'cloud-first, mobile-first' approach to business strategy and execution, they are also exposing an increasing number of core, internal systems and vital, sensitive data – adding 'security-first' to the mindset trifecta held by CEOs, CIOs, and business leaders who need only scan news headlines to understand the potentially dire consequences of a security breach. Clearly, organizations competing in today's digital era recognize that investment in security is an absolute necessity.
In line with this, according to Gartner, security spending is growing at a healthy 12.4% and will continue to expand based on demand generated by concerns of security risks, business needs, and industry changes. Gartner forecasts security spending to exceed $114 billion in 2018 and grow by 8.7% to $124 billion in 2019.
Privacy will drive many of the new expenditures, according to Gartner, with identity and access management, identity governance and administration, and data loss prevention listed as key areas of interest.
Oracle & AST for digital security – don't go it alone
With threats so prevalent, stakes so high, and skills so short, most organizations are wisely not going it alone when it comes to security. Ongoing skills shortages, concerns over regulations such as GDPR, and the mind-numbing complexity of securing ever-expanding networks, application landscapes and personal devices are driving organizations to seek assistance from expert security services providers such as AST.  In fact, Gartner estimates that services will represent at least half of security software delivery by 2020.
To secure complex, highly distributed environments spanning remote branches, enterprise data centers, and hybrid clouds, security teams must maintain cohesive visibility to identify anomalous behavior and rapidly mitigate threats. We must switch from a traditional model of individual and isolated security devices to a fabric-based approach built around open standards and integrated security tools designed to communicate and collaborate at speed and scale. This approach will also need to include automation to allow security to move beyond signatures to behavior-based analytics.
To this end, Oracle's security solutions enable organizations to implement and manage consistent security policies across their hybrid data centers. Oracle offers the most complete security solution for providing secure access and monitoring of your cloud environment with built-in controls at every layer. Only Oracle delivers an identity SOC providing actionable intelligence and bi-directional control through a combined offering of SIEM, UEBA, CASB, and IDaaS.
A complete approach to security must be able to identify, detect, respond, and protect against threats, incorporating preventive, detective, and predictive controls, along with artificial intelligence and machine learning to enable actionable intelligence. AST's Oracle-based cloud security services are designed to secure users, applications, APIs, data, content, and infrastructure.
As an Oracle Platinum Partner specialized in Oracle Identity Governance and Oracle Access Management, AST's services focus on every aspect of enterprise security. We've helped many organizations provide users with secure access to resources and assets, including:
Identity as a Service: Cloud-based Identity and Access Management solution for securing access, providing single sign-on, and protecting identities in cloud and on-premises applications.
Cloud Access Security Broker: Cloud-based solution that provides advanced threat analytics using user behavior analytics (UBA) and third-party feeds, configuration seeding, monitoring and alerts, and Shadow IT discovery.
Smart Monitoring and Analytics: Services to enable rapid detection, investigation, and remediation of the broadest range of security threats across on-premises and cloud IT assets. Provides integrated SIEM and UEBA capabilities.
Identity Governance: Comprehensive implementation services enabling identity compliance and providing users with many features, from self-service registration to privileged account management.
Mobile Security Services: To adopt, deploy, and manage data without interfering with personal mobile use.
Governance, Risk Management, and Compliance: Services to assist in GRC.
Database Security/Auditing: Solutions for database security and auditing requirements.
Contact AST today to learn how our Oracle Cloud experts can provide the enterprise-wide security your organization needs to thrive in a digital economy.