Supply Chains for the Digital Era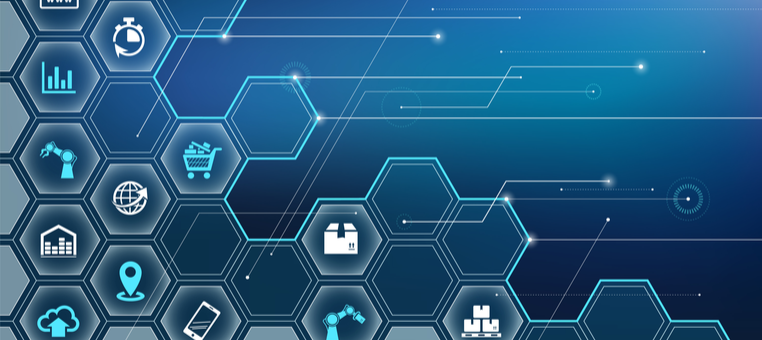 Just a few decades ago, supply chains and the expensive systems that ran them epitomized inefficiency, expense and risk. Operational centers and warehouses were geographically dispersed and technologically disconnected; software "bugs" were commonplace; vendors and suppliers exploited gaps; and disjointed legacy applications made certain that nothing along a company's supply chain could ever be known with 100% certainty.
Today, supply chains have not only become longer, more complex and more global, but the businesses depending on them are facing fiercer global competition, an increasingly tumultuous global economy, stringent regulatory oversight; customers who expect genuine personalization; and mountains of big data ripe for analysis.
As the cloud, mobility, big-data analytics and IoT collide to spawn a wealth of transformation possibilities for improving supply-chain performance, CIOs and supply chain execs must step up their digital initiatives or risk being swallowed up by the competition.
To be sure, we've entered a new era for supply chains and the technologies that power them. Unfortunately, not all supply chain leaders are prepared for the changes, challenges and opportunities ahead.
According to a recent study conducted by The Hackett Group, while 94% of supply chain leaders say that digital transformation will fundamentally change supply chains in 2018, only 44% have a strategy ready.
SCM spending on the rise, and rising to the cloud
The primary growth driver for the supply chain management (SCM) market is the pressing need to manage increasingly complex, global supply chains that often include a mix of global suppliers, contract manufacturers, company-owned plants, third-party logistics providers and a network of transportation providers. Smartly managing this complexity and remaining flexible enough to meet the demanding and dynamic needs of customers is paramount for companies whose core operations revolve around globally-dispersed manufacturing plants and distribution centers.
According to Gartner, the  (SCM) market will exceed $13 billion in total software revenue by the end of 2017, up 11% from 2016. Spending on SCM is on pace to exceed $19 billion by 2021, according to the research firm.
Between 2017 and 2021, Gartner forecasts nearly $6 billion in total software revenue will be added to the SCM market, and by 2021, Gartner predicts that SaaS deployments will account for more than 35% of total SCM spending.
According to MarketsandMarkets, the cloud supply chain management market size is estimated to grow from $3.26 billion in 2016 to $8.07 billion by 2021, at a CAGR of 19.8% during the forecast period.
P&S Research projects the global cloud SCM market size to reach $11 billion by 2023.
 Digital supply chains – analytics and IoT are key
With B2B ecommerce adoption hitting an inflection point, companies operating global supply chains are moving away from disparate legacy systems and expensive EDI (electronic data interchange) toward ubiquitous and affordable online platforms and cloud-based solutions that reduce costs, streamline procurement and payment processes, and provide visibility across global supply chains. Leveraging advances in cloud, mobility, big-data analytics and IoT, today's digital supply chains are more data driven and operate faster, better, stronger, and leaner than ever before.
Analytics provide vital types of intelligence that dramatically improve supply-chain performance. Among these are true visibility and accurate estimated time of arrivals, risk identification and avoidance, predictive modeling to anticipate supply chain changes, and insight into improved operational processes.
Gone are the days when backward-looking scorecards sufficed for reporting, and current descriptive analytics solutions no longer pass muster.
As globalization, unpredictability, volatility, complexity and speed continue to increase, predictive analytics, machine learning technologies, demand-sensing and short-term response planning technologies are emerging as supply-chain staples.
As reported by Forbes, 66% of supply chain leaders say advanced supply chain analytics are critically important to their supply chain operations in the next 2 to 3 years.
With product cycles getting shorter and more fluid, and customers pressing for meaningful innovation and quicker product development and delivery, integrating and automating supply-chain processes is essential for survival.
Internet of Things (IoT) strategies enable global organizations to connect their products and processes to ensure real-time, end-to-end reporting and advanced predictive analytics.
As reported in MBT Magazine, IDC anticipates that IoT technologies will be materially affecting the way that all companies manage their supply chains by 2020 — with estimations that the IoT market will reach $1.7 trillion.
 The rise of demand-driven supply chains (and IBP)
Traditional supply chain planning approaches stem from the middle of last century and are dependent on extremely precise forecasts. The problem is that in today's volatile business world exact predictions of demand are simply impossible, which is why forecasts for most products are more than 50% wrong.
To improve synchronization of supply and demand, most companies adopted techniques such as Sales & Operations Planning. Developed in the 1980s, S&OP has been the standard of doing business for companies that run supply chains and has led to great improvements in efficiency and profitability.
However, too many companies view S&OP as a "supply chain-only" process, creating a "siloed" approach and giving rise to poor communication across internal departments and exacerbating the disconnect with various IT platforms in a company's extended chain.
Over time, the focus of S&OP has shifted towards a better alignment and synchronization among internal company functions and a better understanding of (and connection to) external environments.
Integrated business planning (IBP) software enables companies to better support their goals and targets by incorporating insights from a wider range of stakeholders. IBP differs from S&OP in that it doesn't just align demand and supply, it aligns all the key functions – marketing, R&D, operations, logistics, finance, HR and even IT – into one company plan.
The goal of IBP is to tightly align and coordinate all players across the supply chain by offering real-time information on current demand and inventory levels to all supply-chain participants so that they can react quickly and effectively—by revising forecasts given to their own suppliers, for instance, or by altering production or distribution plans—when unexpected changes arise. This allows companies to optimize planning, procurement, production, inventory replenishment, and order delivery for better service, higher sales, and lower costs overall.
In a 2012 study by PricewaterhouseCoopers, with IBP finance teams were spending 17% less time gathering data and 25% more time on analysis compared to their peers, and were delivering forecasts in less than half the time.
Oracle SCM Cloud delivered by AST
Built from the ground up for the cloud and the modern supply chain, Oracle SCM Cloud delivers the visibility, insights, and capabilities needed to create your own intelligent supply chain. With capabilities that include product innovation, strategic material sourcing, outsourced manufacturing, integrated logistics, omni-channel fulfillment, and integrated demand and supply planning, Oracle SCM Cloud is the most comprehensive SCM suite in the cloud. Moreover, Oracle SCM Cloud allows you to deploy functionality incrementally, with minimal risk, lower cost, and maximum flexibility—all with the benefit of ongoing functional innovation.
At AST, we understand the importance of software solutions and digital innovation in today's dynamic supply chains. We also understand the need for an over-arching strategy that ensures full optimization and integration of all cloud-based and on-premise technology investments.
Contact AST today to learn how our Oracle Cloud experts can help your organization achieve supply chain excellence in today's digital era. Or meet with AST Oracle Cloud experts at the Modern Supply Chain Experience conference in San Jose.