Managed Services for the Digital Era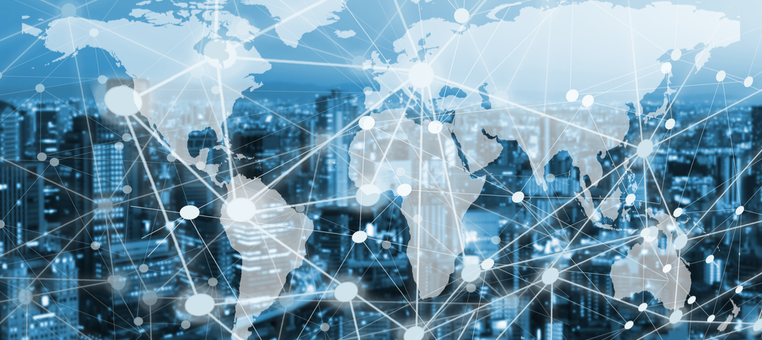 Is your managed services vendor a trusted transformation partner?
Let's be honest, management services for supporting enterprise applications have never been a sexy component of the IT world. Typically outsourced, managed services have historically been viewed as 'keeping the lights on' work. As soon as an existing application enters a 'stable state,' it's handed off to a managed services provider for ongoing support, reducing the cost of ongoing maintenance and freeing up internal resources to focus on more innovative and strategic initiatives.
Today, however, when we consider the proliferation and ascension of technology in business, the accepted truism that every company is now a technology company, the blinding speed with which technology evolves, and the wholesale business transformation being driven by technology, managed services vendors must do much, much more than 'keep the lights on' to remain viable.
The standard approaches to application development and management no longer suffice as the drive to be more agile and deliver solutions faster with higher quality at a lower price becomes stronger. The onus today is on outsourced managed services providers to work in concert with their customers to investigate new technologies and trends, define potential business opportunities, and continuously and quickly deliver transformative applications that delight end users and advance business. Change is constant, the stakes are high, complexity reigns and missteps at any point along the IT value chain can be disastrous.
Given these transformation pressures, it is no surprise that outsourcing of application management services is on the rise. Grand View Research valued the global application managed services (AMS) market at $52.99 billion in 2015 and forecasts it to reach $86.60 billion by 2025. According to Technavio, the global AMS market reached $83.16 billion in 2016 and will experience CAGR of 4.75% to reach $105.02 billion by 2021.
 Cloud complexity and the new role of managed services
As discussed in our last installment of Oracle Cloud Insights (The Cloud is Your Future, Are You Ready?), migrating core business applications to the cloud is the future for organizations of all sizes and across industries. However, knowing where you are going is not the same as knowing how best to get there. There is no cookie-cutter template for cloud migration. It is a highly-complex process fraught with difficulties that should not be embarked upon lightly.
Yet, the truth is many (probably most) organizations rushed into the cloud pell-mell with 'shadow IT' initiatives, where line-of-business leaders provisioned point solutions from external cloud providers without consulting IT. While the upside of this practice is speed and in some cases 'islands of efficiency,' the downside includes potential security breaches, data-governance issues and runaway complexity with multiple clouds services (IaaS, PaaS, SaaS) spanning all delivery models (public, private, hybrid).
According to recent data from Cisco Systems (as reported in WSJ), CIOs today estimate their organizations use 91 separate cloud computing services, on average. A more accurate average, according to Cisco, is 1,120.
There are consequences for not carefully considering vital questions such as where will data reside, how will multiple point cloud solutions connect to each other, who will manage this sprawling environment, and how will it serve moving forward as a value driver?
Instead of realizing the promised benefits of cloud computing (lower costs, increased flexibility, faster delivery, etc.), many organizations are burning time and resources establishing data governance, building bridges that connect their various cloud solutions and integrating their cloud solutions with existing, core on-premise systems to facilitate faster and more-efficient process orchestration.
A recent survey of more than 1,071 IT managers and professionals conducted by ScienceLogic, (as reported in Forbes) finds that fewer than one-third have the visibility and control they need into their cloud environments to keep things in check. In addition to security, there is concern about unnecessary and duplicated costs from unused and underused service subscriptions.
Most respondents to a new Fugue survey of more than 300 IT operations professionals, executives, and developers believe that the cloud is not living up to expectations because of compliance and security concerns, unexpected downstream costs, and the glut of cloud management tools available in the market. Only 1 in 5 surveyed felt they are getting "the most" out of the cloud, while 80%feel they are failing to do so.
As IT organizations move toward a more agile, cloud-delivery approach, existing personnel often lack the experience and skills to effectively monitor and maintain a cloud environment. As reported in DigitalByDefaultNews, a survey of 250 IT and business decision-makers conducted by the Cloud Industry Forum in February 2017 revealed that 55% believe their organization does not have the skills required to adapt to digital transformation, with the top three sought-after digital skills being: strategy (37%), digital roadmap for implementation (37%) and cloud specialists (35%).
Similarly, in a recent study by Technical University Munich 64% of companies surveyed said that they do not have the people with the skills necessary for digital transformation, as reported in Forbes.
Given the urgency, complexity and skills shortage surrounding cloud migration, an increasing number of businesses are looking to services providers with the requisite expertise, experience and resources to guide their cloud migration strategy, host their applications and provide the end-to-end managed services needed to accommodate dynamic business requirements and aggressive growth goals.
Pundits concur on the strong and growing market for cloud managed services:
MarketsandMarkets predicts the cloud managed services market size is estimated to grow from $35.54 billion in 2016 to $76.73 billion by 2021, at an estimated CAGR of 16.6%.
A study conducted by 451 Research (as reported in Forbes) finds that 64% of IT leaders predict they will buy cloud management platforms from service providers in 2017, and 57% of IT leaders expect to partner with Managed Service Providers (MSP) and Managed Hosting Providers (MHP) for both hybrid cloud and multi-cloud initiatives.
Check out AST's latest webinar to learn why an IaaS backbone is vital to your organization's success in the cloud.
Contact AST today to learn how our Oracle Cloud experts can help guide and manage your organization's cloud migration journey.