Accelerating Digital Transformation to Navigate Business Disruption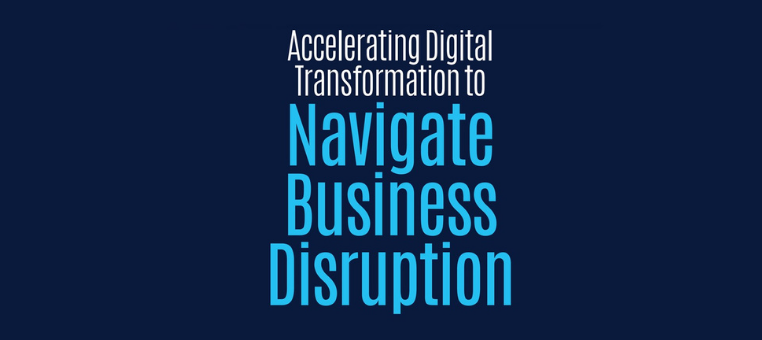 Government organizations have been at the forefront of disruption caused by the pandemic, working furiously to continue operations and serve the public.  While remote work, constituent self-services, automation, and other digital transformation initiatives once seemed elusive and deferrable, they have quickly become indispensable in the face of social distancing and unprecedented constituent needs. 
AST has partnered with the Center for Digital Government (CDG), a division of e.Republic, to conduct a market survey of key IT leaders across state and local government agencies on the topic of Purposeful Digital Transformation in the aftermath of the COVID-19 pandemic.  The survey demonstrates the rising importance of digital transformation and a recognized need to adopt more digital services for citizens. 
Key findings from the survey include: 
Digital transformation has become more important or mission critical for 82% of agencies across all levels of government since the COVID-19 pandemic

 

More than a quarter of respondents say an improved citizen experience is the top need that drives their digital transformation efforts

 

Many respondents remain unsure of where to begin their digital transformation journey:

 
45% of government leaders, at all levels of government, do not know where their funding will come from

 

43% do not know which technologies, applications, or solutions their agency will procure after the pandemic

 
These results suggest the need for a roadmap to guide government leaders toward a more purposeful digital transformation.   
The survey findings serve as the foundation for an in-depth guide, Accelerating Digital Transformation to Navigate Business Disruption, in which AST and CDG examine how agencies can map their best path to the cloud, embrace the new digital workforce, and leverage AI and automation to "do more with less", based on the new needs of employees and citizens post-pandemic.   
Providing digital services not only improves the citizen experience, but also helps governments overcome issues faced during the COVID-19 pandemic and prepare them for future disruptive events. 
Contact AST today to learn how our team of experts can accelerate your digital transformation to effectively navigate business disruption. 
The Center for Digital Government, a division of e.Republic, is a national research and advisory institute on information technology policies and best practices in state and local government. Through its diverse and dynamic programs and services, the Center provides public and private sector leaders with decision support, knowledge, and opportunities to help them effectively incorporate new technologies in the 21st century.