Optimize Your Rental Business with AST and Oracle CPQ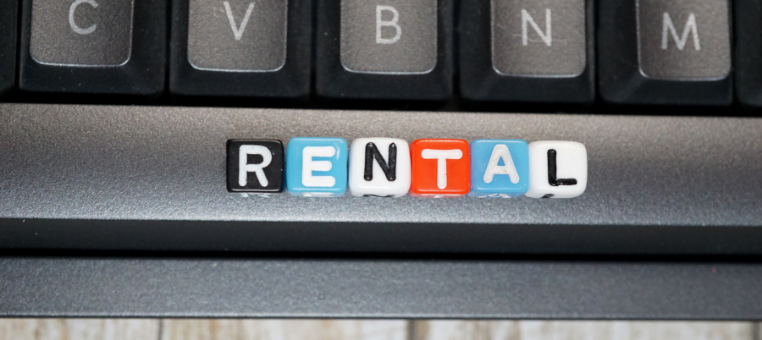 Many industries today favor rentals over ownership, especially in industrial equipment, hi-tech, and healthcare.  This growing trend is driven by the business' need to shift focus away from maintaining outdated equipment and more onto its core business offering.  In this time of hyper-growth, it is imperative for rental organizations to establish systems that make it easy for customers to find what they need…at the right time, for the right price, and across multiple channels.
AST has proven experience helping customers find solutions for their rental businesses.  Our team understands the needs associated with operating a successful rental organization and can provide the right software to enable your business with flexible and intuitive user interfaces for pricing, customer service, and inventory management and servicing. 
The ideal solution, Oracle CPQ Cloud, is highly customizable with a visual and intuitive user interface, allowing clients to rent equipment based on their specific requirements for duration and price.  When the customer selects a rental product, the system should recommend additional relevant products and services typically required or desired with the selected items.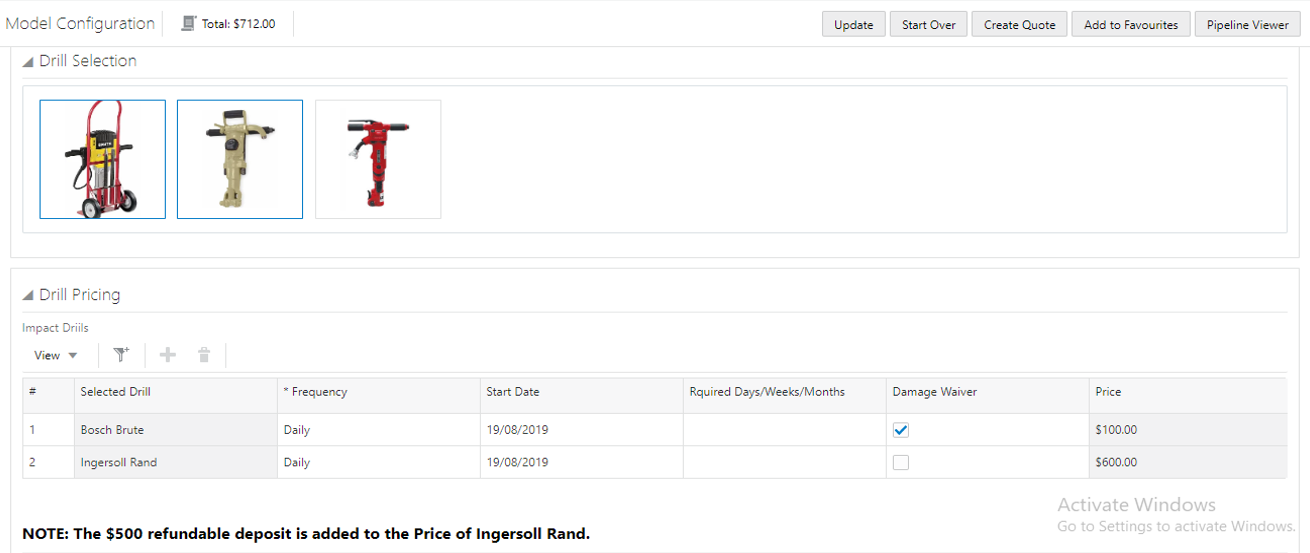 Example of a rental product catalog.
Additionally, the solution prompts the ancillary requirements of renting, such as insurance, damage coverage, delivery, and others.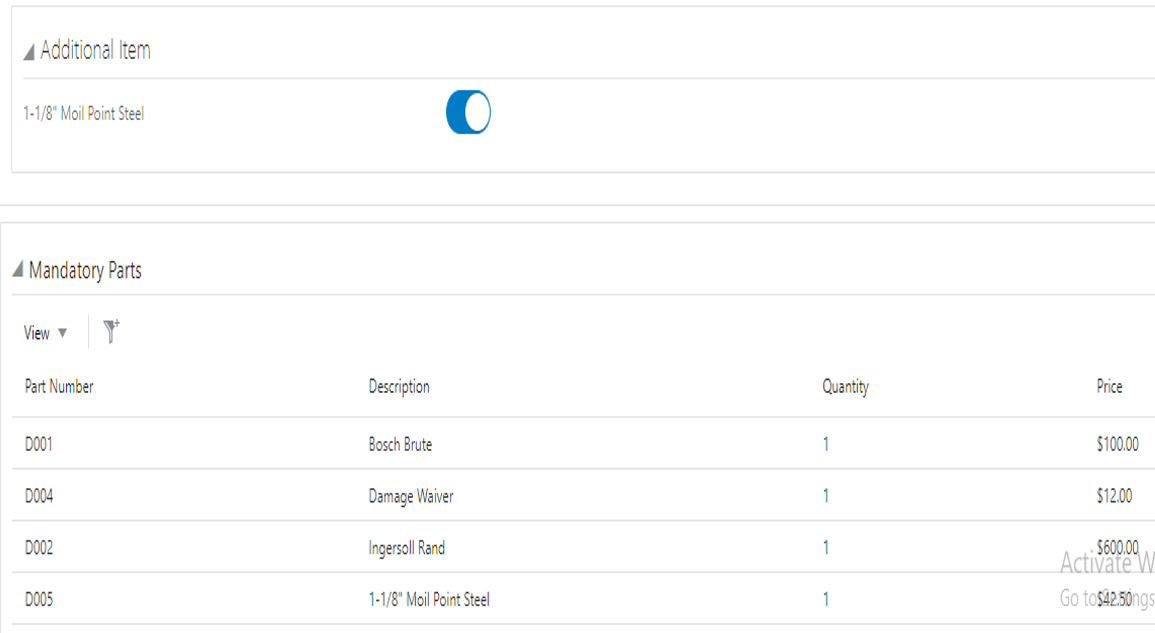 Pricing, product availability, and customer service form the core foundation of successful rental organizations.  Achieve excellence in these areas with AST and Oracle CPQ cloud.
Pricing strategies
The pricing of products within rental software should be dynamic, based on availability and prevailing market conditions (e.g. high inventory rental items should be subsidized to attract customers).  Pricing rules must also be configured in the system based on specific industry and business drivers. Data on pricing and orders can provide insights into rental trends to determine the best pricing strategy and effectively address seasonal demand fluctuations.  
Commonly used pricing strategies in rental organizations include duration-based pricing, customer-specific price agreements, and packaged rental offering.  Customer-specific agreements are widely used to help build customer loyalty by providing discounts through rental history tracking.
Repeat customers typically make up the majority of a rental company's business.  Therefore, it is vital to understand customer behavior, business operations, and rental requirements, including timing, to ensure rental inventory is available. Subscription pricing is an attractive incentive that should be made available to valued repeat customers.
Product availability and inventory management
Inventory management must be precise and reliable, providing an up-to-date status of product availability. Oracle CPQ will help you track issues, returns, and equipment conditions for fast and accurate billing.  
Automated workflows can be designed to ensure regular service and upkeep of equipment, based on usage or last service date.  Notifications and reminders for rental returns and servicing are established to ensure equipment is returned and serviced on time.
 Customer service 
A seamless customer experience, including ease of transactions and transparency, can be accomplished with an intuitive multi-platform interface for rental tracking, standardized templates for rental agreements and invoices, and electronic signature with PCI compliant payment options.  
The solution should autogenerate and email billing invoices to customers based on set intervals (e.g. monthly invoicing) for items rented for multiple years.  The implementation of Oracle Subscription Management Cloud with Oracle CPQ will help you achieve these goals for a reliable and secure customer service experience. 
Operational data capture and analysis should guide improvements in operations, customer retention, and pricing strategies.
Let AST Implement Oracle CPQ Cloud for your rental business to achieve:
An easily configurable pricing strategy;
Rental item tracking and servicing without an excessive operational overhead; and
An intuitive interface, ensuring customer acquisition and loyalty.
Contact us to learn more about how AST and Oracle CPQ Cloud can optimize your rental business in a time of industry growth and increasing competition.