Identity-as-a-Service: A Foundation for Cloud Security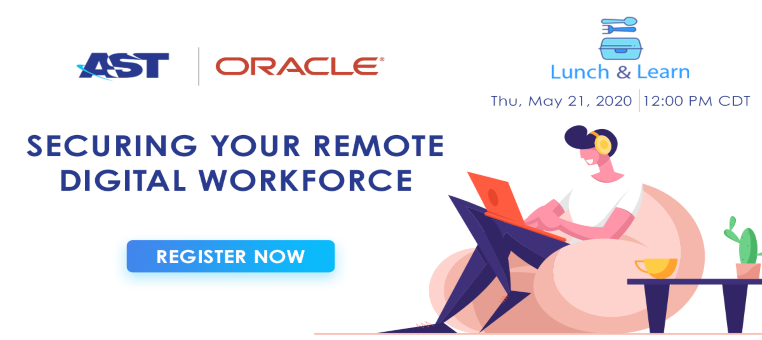 Please join us for a valuable webinar to learn how changing workplace conditions have influenced cloud security strategies to support a remote digital workforce.
AST and Oracle have collaborated to bring our combined knowledge and expertise to share helpful tips about how Identity-as-a-Service can serve as an important part of securing your remote digital workforce. We will also share information about Oracle Cloud Infrastructures (OCI) Gen2 security.
Click here to register today!