Thanks for Your Support at Our Best OpenWorld Yet!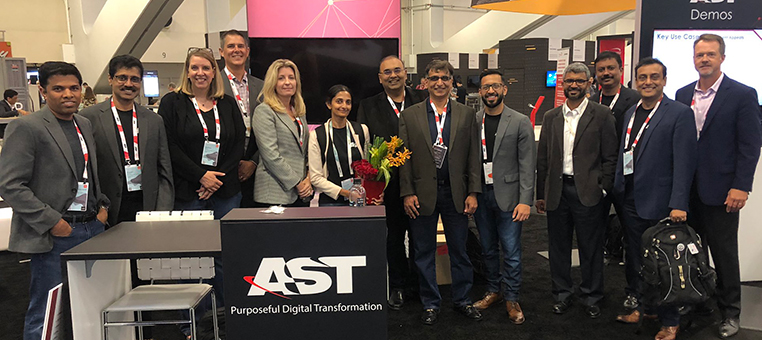 Everyone on Team AST would like to extend a sincere 'Thank You' to those who made our experience at this year's Oracle OpenWorld our best one yet!
For the last three days, our team has met with thousands of people at our booth in The Exchange, hosted informative Tech Talks for a deeper dive into AST's unique solutions, met one-on-one to help people find the right Oracle and AST solution to meet their business objectives, presented multiple education sessions on the latest in Oracle Cloud, given away numerous prizes, networked at events hosted by Oracle and by our team, and more.
Thank you for stopping by to discover the innovative solutions and technology that make us one of Oracle's go-to Partners in the industry.  If you have further questions or would like more information about any of AST's offerings, contact us today! 
Congratulations to our big winners throughout the week!  Enjoy your prizes, and thank you for your support.
Last, but certainly not least, thank you to our AST team for traveling from across North America to attend and share your expertise. It is because of you that AST is a top organization for digital transformation and a go-to partner for Oracle.
Follow AST on LinkedIn and Twitter for continued updates on all things Oracle and the latest in digital transformation.
Until next year!  See you at Oracle OpenWorld 2020!