AST Hosts Successful Chicago MuleSoft Meetup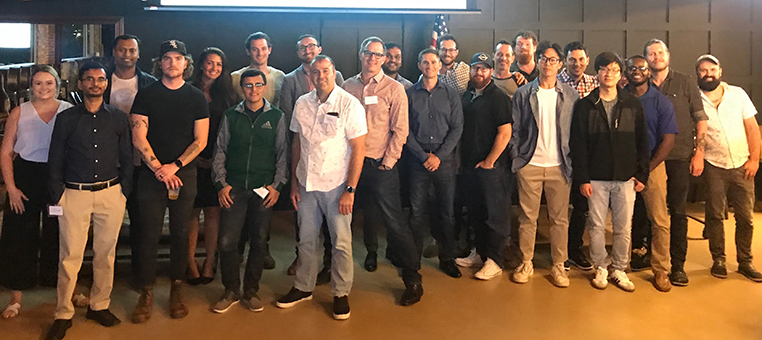 On September 18, AST – the MuleSoft Meetup Group leader for the Chicagoland area – hosted another successful and enriching MuleSoft Meetup event in Chicago.
Our team would like to extend a sincere 'thank you!' to our friends at Big Compass for their awesome presentation, and to Redwood Logistics for providing a modern and inviting venue for local MuleSoft enthusiasts to network and learn real-world best practices using MuleSoft's AnyPoint Platform™.
AST's MuleSoft services span the digital life-cycle, from assessment to implementation, migration, and upgrades. Our deep expertise includes complex business process automation, legacy integration, and a variety of integration-as-services cloud platforms.
Whether you are evaluating MuleSoft or looking to optimize, we welcome the opportunity to chat with you further on how our expertise can help your organization overcome its toughest business challenges.
Check out some pictures from the event below, and reach out to Daniel DiMarco, AST's MuleSoft Practice Director, if you'd like any more information on AST's MuleSoft expertise or future Meetup events.