AST's New Website Has Landed!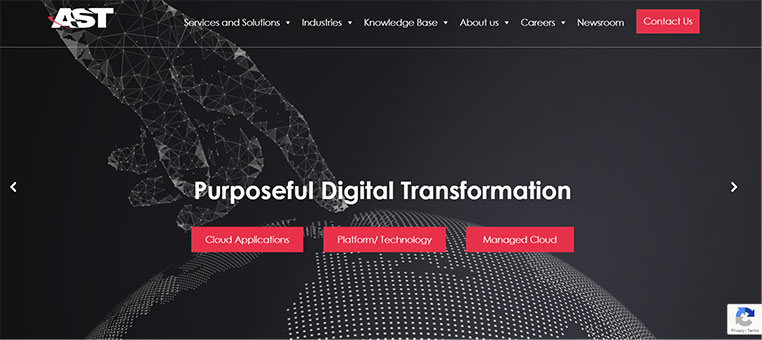 We've remodeled our home on the web!
Have you visited our company website lately? If you've done so today, you probably noticed a few major changes…like a completely redesigned, modern, and streamlined site to deliver the information you need faster!
As an organization that delivers true digital transformation solutions to our clients, our website reflects that mission now, more than ever. Visitors can find detailed information about our services and solutions for Oracle and Salesforce cloud applications, cloud platform and technology services, and managed cloud services, as well as industry-specific solutions and service delivery, and a knowledge base FULL of valuable information like case studies, webinars, and solutions to meet your specific needs.
Visit AST's new website today and let us help you on your digital transformation journey.