AST Celebrates Grand Opening of New Headquarters in Lisle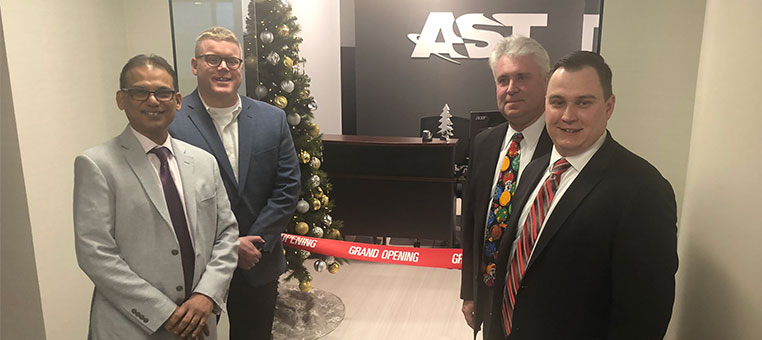 AST has officially moved! On Monday, December 10, AST officially opened the doors of its new global headquarters in Lisle, Illinois. Employees packed up their offices in Naperville and settled into our new home at 4343 Commerce Court in Lisle, which includes upgraded workspaces, more collaborative conference rooms, a host of technology upgrades, and a beautiful view of the Lisle/Naperville area, to name a few.
On Friday, December 14, a ribbon-cutting ceremony was held at the new office to commemorate this milestone event in AST's history, celebrate the growth and success or our organization, and give current and former employees an opportunity to view the new space and mingle with colleagues.
Breakfast and lunch were both served to attendees, which bookended the ceremonial ribbon-cutting at the entry to AST's offices on the 7th floor. CEO Pravin Kumar gave a heartfelt speech about growth, success, and the value of a good team before he and President Shaji Zechariah officially cut the ribbon to open AST World Headquarters – Lisle, IL.
Thank you to everyone who attended this event, and a special thanks to everyone who has been involved in this process for the last year.