Chicago MuleSoft Meetup a Great Success!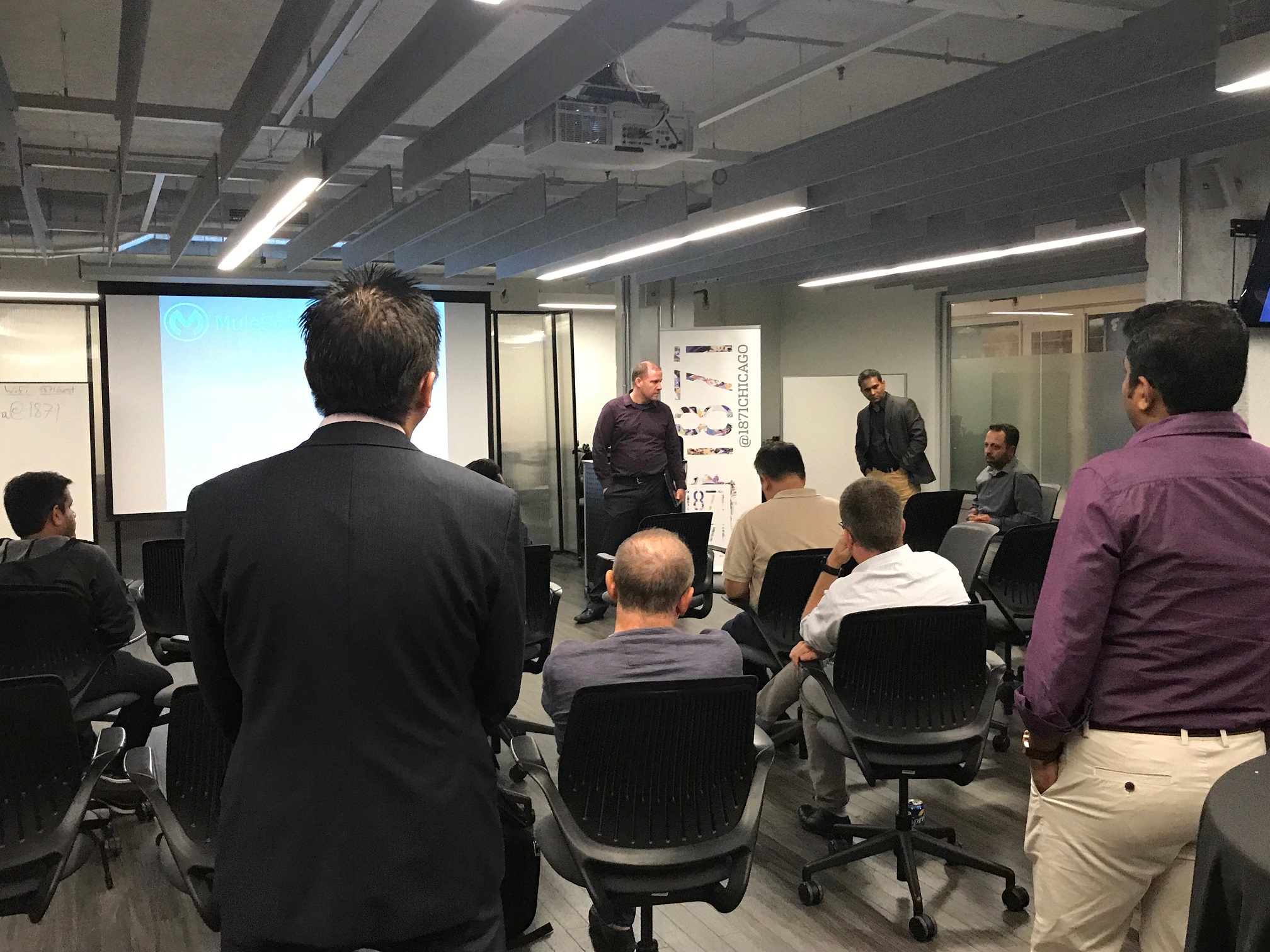 Last night's MuleSoft Meetup, hosted by AST at 1871 – Chicago Technology Center, was a great success!  The discussion topic for this event was "ECM and Amazon S3 Integration Using Mule" with a presentation by AST Solution Architect, Vikas Tarade, along with Application Developer, Lance Egan and Application Architect, Himanshu Mehta, both from College of American Pathologists, a valued AST client.
Thanks to all who attended.  It was a great opportunity to network, share ideas, and have some fun!  We look forward to the next one.