Happy Thanksgiving from the AST Family to Yours!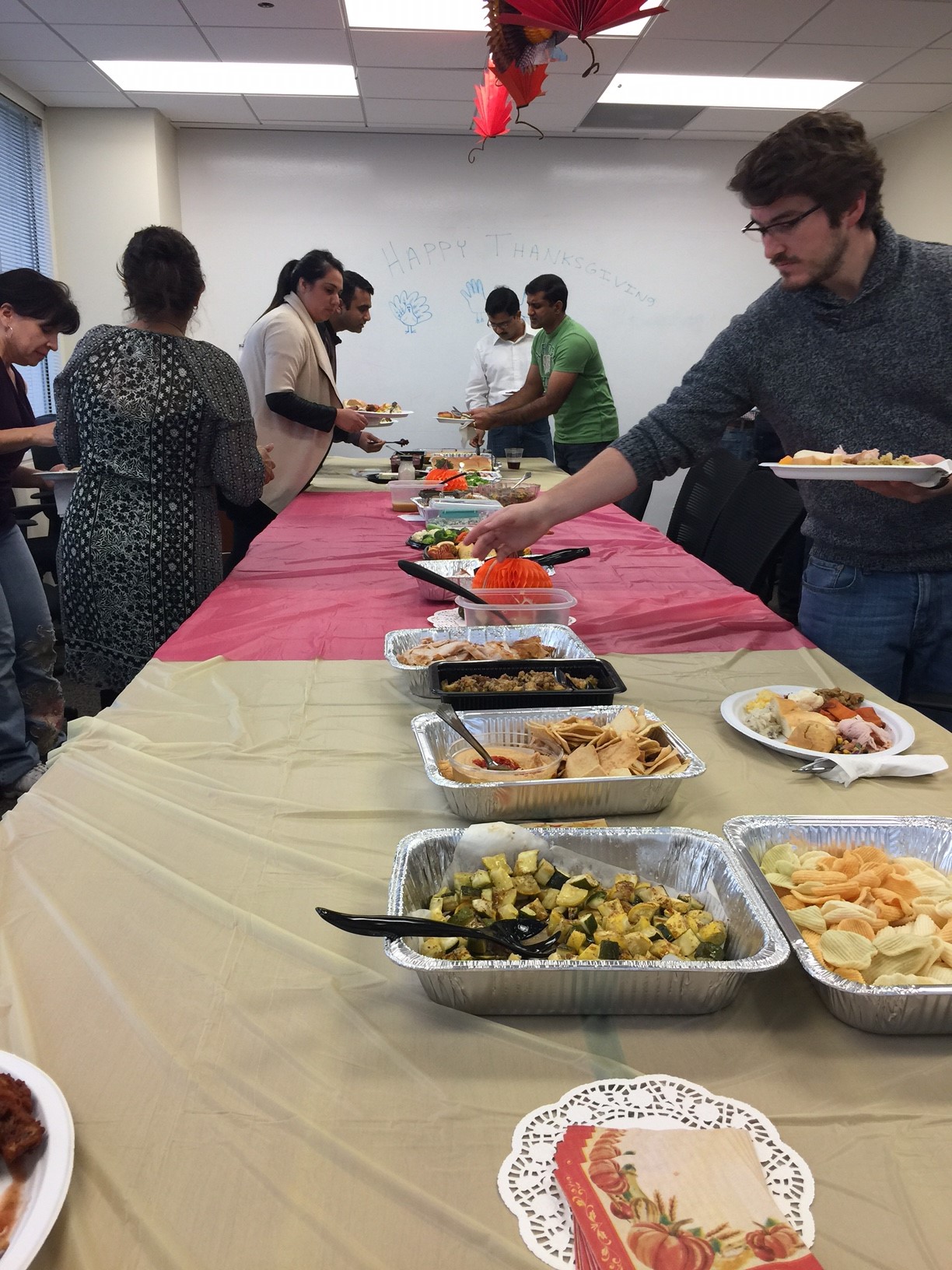 We have a lot to be thankful for here at AST.  The past year has brought us some of the most exciting challenges and triumphs, and our fantastic team continues to grow!
Each year we gather together as a team to enjoy our own Thanksgiving dinner as a family and express what we're most thankful for.  This year's gratitude ranged from the opportunities we're given as part of Team AST, to the delicious meal we were able to enjoy together, to growing families, both at AST and at home.
All of us at AST's offices wish you and your family a happy and peaceful Thanksgiving, and that you may find gratitude in every situation.