Summer Fun at AST!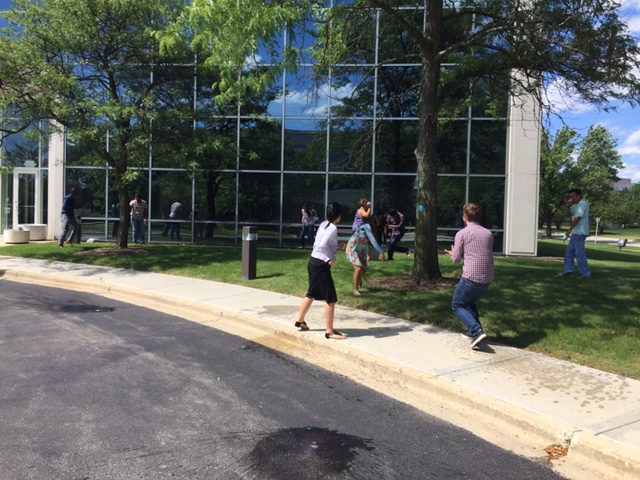 Here we are in the dead of the summer heat in Illinois, and we know better than to let it pass by without some AST summer fun!  Before we know it, we'll be battling the snow and ice on our morning commute (Christmas is only five months away, by the way…)!
Last Saturday, AST held its annual summer company outing at Six Flags Great America!  It was the perfect day for a company picnic at the park, enjoying water rides at Hurricane Harbor, and taking on unlimited thrills with our families, friends, and team-mates.
Oh, and what's a hot Friday afternoon without an epic impromptu company water balloon fight?!  The words, "Meet me out front in 10 minutes." will be taken with caution from now on!
And we're not done, yet!  Today, we're all getting together for an extended lunch break and some friendly competition in a corporate volleyball game in our back yard.  The forecast is calling for record highs in the temperature, but we're ready to take that on and take a break from the daily grind.
What are some of the best ways your company lets loose during the summer?